56-year-old lapidary club faces homelessness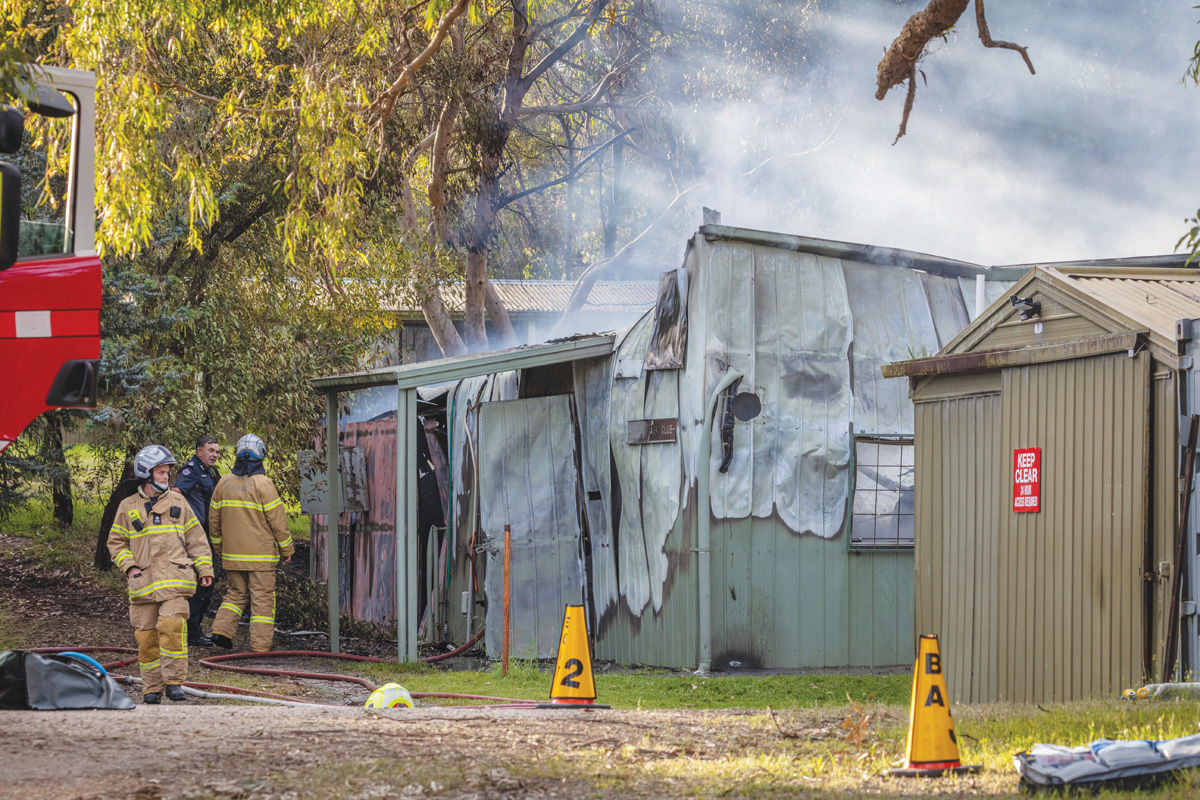 AFTER losing their home to a fire last year, the Frankston Lapidary Club was not welcomed back to the McClelland Gallery and Sculpture Park.
The Lapidary Club had been based on the grounds of the McClelland Gallery in Langwarrin since 1982. In November last year the clubhouse burned down in an accidental fire.
Nine months after the devastating fire, the club remains homeless. Earlier this year, the McClelland Gallery informed members of the Lapidary Club that it would not be rebuilding the club room.
Club member Michael Walsh said the 56-year-old group "should go away" because of the decision.
"The club has been informed that the McClelland Gallery may not rebuild or allow the club to rebuild the club rooms," he said. "The members of the club would be extremely unhappy with this result."
"Frankston Council have been trying to find us temporary club rooms until we can relocate, but it's proving frustrating and difficult. The club applied for various grants and set up a go fund me page with little success.
The Lapidary Club paid rent to the McClelland Gallery while it was based there. The club claims the building was covered by McClelland Gallery insurance.
McClelland Gallery director Lisa Byrne justified not rebuilding the club building, saying the gallery needed to start "rebuilding patronage and visitation".
"The decision was made to focus on grassroots art, the environment and Aboriginal connections with McClelland going forward. As a result, the Lapidary Club was advised in early March this year that the Gallery would not rebuild the premises that were destroyed in last year's fire. This position reflects the adjustments we all face in a difficult operating environment," she said. "It is my understanding that the club have contacted the local Frankston City Council, Mornington Shire Council and others to seek support for new premises, and that currently they are in discussions with Frankston City Council. Guild and its members the best for the future.
The Lapidary Club is temporarily based at Frankston North Men's Shed. It will hold its main fundraiser, the annual Gemstone Show, August 27-28 at the Peninsula Community Theater in Mornington.
First published in the Frankston Times – August 16, 2022