Archery club owes $ 12,000 in damage fees and draws up reimbursement plan with AMS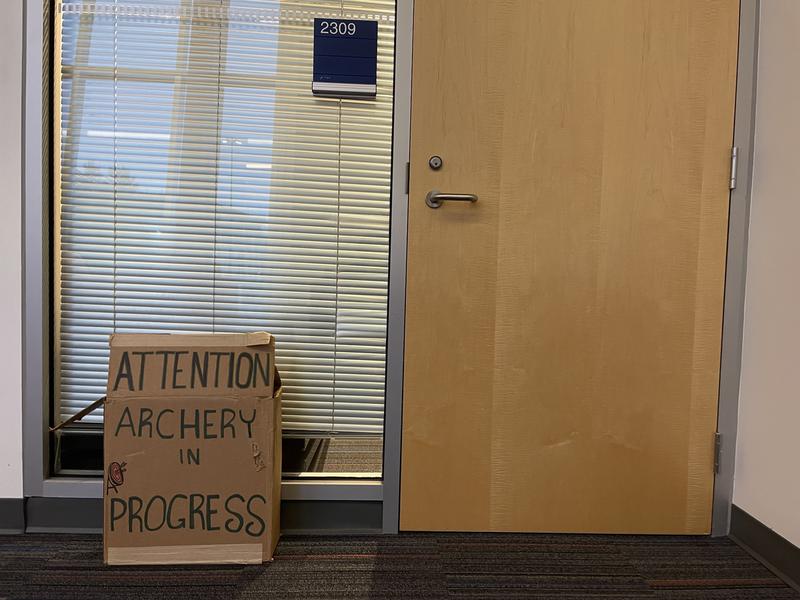 AMS Archery Club owes AMS $ 12,000 in property damage charges due to damage to the Great Hall Skywall, requiring replacement of the wall panels.
Two years ago, the Archery Club accidentally shot arrows into the Great Hall Skywall – a wall that runs down and divides the hall for events – leaving small holes in the wall panels. While the holes in question are tiny, the airlock and soundproof nature of the wall means damaged panels need to be replaced rather than repaired – at a cost of $ 12,000.
AMS is currently working with the archery club to draft a long term repayment plan so that the club is not financially burdened in the immediate future.
"The most important thing we are doing right now to support them is to allow them to pay damages over a number of years," said Cole Evans, AMS President. "They [should be] able to reimburse such damages without hindering their ability to function as a club. "
Rather than a punitive measure, the goal is to prevent damage from happening again and to ensure that people and academic spaces are protected at all times, Evans said.
He also noted that the archery club is welcome to apply for the Club Benefits Fund, which is open to all clubs in case they need financial support. Through the fund, clubs can apply for grants to fund events, purchase equipment, or engage any other service that would benefit the club as a whole.
William Tow, fifth-year student and vice-president of the archery club, said the archery program was not well honed at the time of the incident, but things have changed . They now use better quality netting and mesh protection, and make sure beginners don't shoot for walls.
"The fact that we haven't had any damage issues since then… basically shows [we've made improvements]," he said.
Initially, the archery club did not feel supported by AMS in the refund process, Tow said. All of their reservations for the quarter have been canceled and club sessions have been suspended indefinitely, without explanation. "[The AMS] could have contacted us rather than shutting us down, "he said. "It was difficult because the venues are so hard to book and without a venue, we can't do events, where our income comes from, so we can't pay off the debt."
Tow, who is also a licensed archery coach, said archery is one of the safest Olympic sports around. "One thing that depresses me are the misconceptions about archery as a sport and how this situation perpetuates it."
Despite the challenges, the archery club is now in communication with AMS regarding the reimbursement process and plans to start hosting club sessions in the next quarter if possible.