Bored & Hungry, the first Bored Ape Yacht Club restaurant is officially open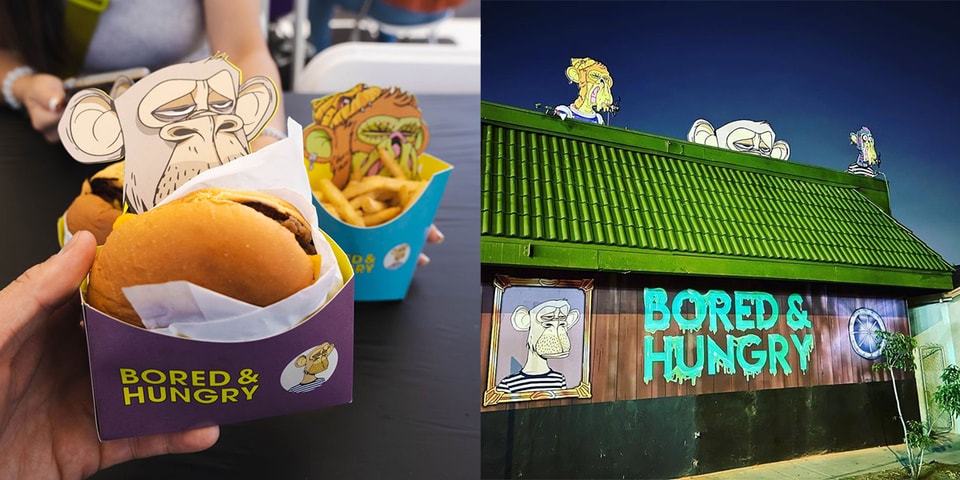 Last weekend, Bored & Hungry, the world's Bored Ape Yacht Club restaurant, opened in Long Beach, California.
Prior to its opening, the unique concept announced via Twitter that it would not only accept ETH (Ethereum) but also $APE (ApeCoin). Which also makes it the first restaurant to accept $APE cryptocurrency as a form of payment.
The 1,700 square foot restaurant was designed by an Orange County-based food entrepreneur Andy Nguyen. Known for creating exciting food concepts, Nguyen is also co-founder of Afters Ice Cream, Matte Black Coffee, Pig Pen Delicacy, Portside Fish Co., Dough & Arrow, Banh Xeo Boys and more. In March, Nguyen spent $267,000 to purchase Bored Ape #6184 and two other Mutant Apes after receiving access to the IP and community rights granted to NFT holders.
Armed with Bored Ape Yacht Club IP, Andy Nguyen transformed the space to show how the marketing potential of BAYC and NFTs can translate to the real world with his business.
"The goal is to give back to the growing Web 3.0 community and open doors for those who want to learn more about this new Web 3/NFT world," Nguyen said. "Our job is to educate the public about this new future world. And show people that you can build a brand/business out of that IP. Remove the stigma of "It's just a jpeg".
Interestingly, Bored & Hungry implements "Token Gating". Using software developed by Irvine-based Campus Metaverse, a QR code is used to scan customers' MetaMask wallets for $APE, Bored Ape and Mutant Ape or Bored Ape Kennel Club NFTs. Ownership of cryptocurrency or NFTs unlocks restaurant perks, including free combos and more.
The Bored & Hungry restaurant will be open for 90 days as a pop-up, powered by Bun B's Houston smashburger concept, Trill Burgersand the SoCal vegan fast food concept Belaf Burgers.
bored and hungry
2405 E 7th Street,
Long Beach, California,
United States
FIRST RESTAURANT TO ACCEPT ETH & $APE!!!!!! WE DID IT!!! pic.twitter.com/8DshJ2uI4v

— JustBoredAndHungry (@BoredNHngry) April 9, 2022
For more food and drink information, East Fork is readying its new Fiddlehead Pottery Tableware.