Boys & Girls Club Unveils New Teen Center in Marshville | Uchebdomadary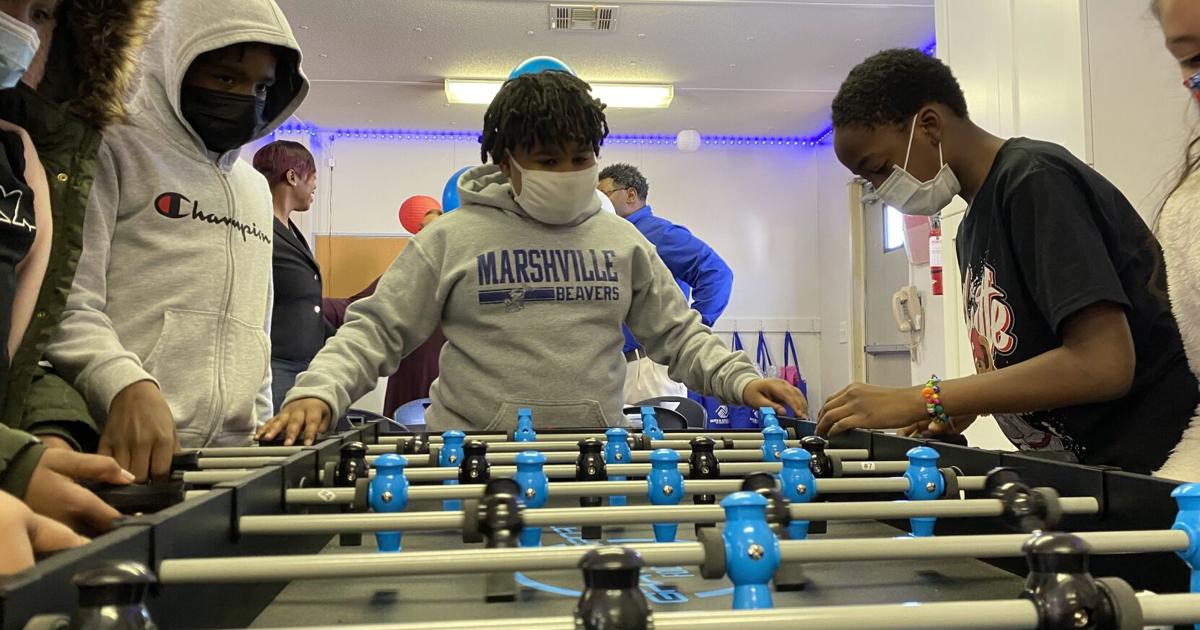 Mobile classroom at East Union Middle School converted into space for after-school programs for teens
MARSHVILLE — The Salvation Army Boys and Girls Clubs of Greater Charlotte this week unveiled a new teen center at its East Union Club located at East Union Middle School.
The space will allow teenagers to meet up with peers, get help with homework, participate in special programs and play games.
"It's important that teens in our community feel like they have a safe place after school of their own – a place where they can find the acceptance and support they need," Janay said. Williams, club manager of Union County Clubs. "More than anything, we wanted them to have a place where they could just have fun."
Teens from East Union Middle School helped create the new space, which included choosing paint colors and design elements. The center has laptops and a large area for homework, table football and a large flat-screen TV with game systems.
The East Union Teen Center will increase club capacity, allowing up to 40 teens to be able to attend the club for programs.
To visit www.UnionCountyBGC.org to learn more about Union County Boys & Girls Clubs.