Breakfast of Champions: Boys & Girls Club of Navarro County Hosts Gym Fundraiser | New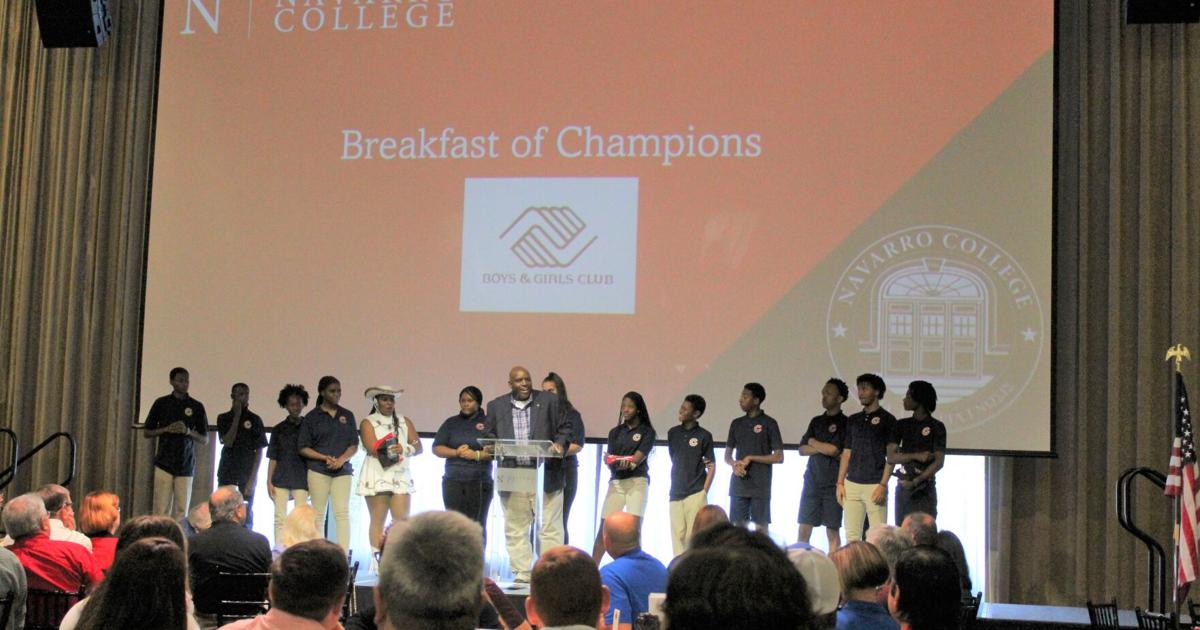 The Boys & Girls Club of Navarro County kicked off a fundraising campaign on Friday to raise money for a new gymnasium that will also serve as a community center and multi-purpose facility.
Navarro College's Cook Education Center hosted the Breakfast of Champions, an annual event that not only brings together community and business partners to fund projects, but also honors exemplary students who are members of the Boys & Girls Club .
Manager Shayla Johnson said the goal is to expand services to area youth, but serve the surrounding community with an events center, which can host weddings, graduations and public meetings.
"We don't just serve Corsica, but Navarro County and surrounding counties," Johnson said. "The community has been instrumental in getting this project off the ground."
She said Corsicana ISD had donated the land behind the Boys & Girls Club, the former site of GW Jackson High School.
Boys & Girls Club and Corsicana ISD board member Barbara Kelley said most Boys & Girls Clubs already had gymnasiums and the project had long been a dream of the council.
"The community is growing and bringing in new housing and we need a facility to serve this side of town," she said.
Kelley said she was on the original board that started the local club and has seen many improvements since coordinating with the Dallas club and bringing in local talent Shayla Johnson.
"She's awesome," Kelley said. "Dallas Club President Charles English and his entire team have been amazing as well."
"This is our third year hosting the Breakfast of Champions and it grows every year," said Advisory Board Chair Mark Rash. "It's a chance to bring business and community leaders together and motivate kids to go back to school. The gym is something very necessary for our community.
The event was moderated by CISD School Board Member Kamar Chambers, and guest speakers included Navarro College District President Dr. Kevin Fegan and CISD Superintendent Dr. Diane Frost.
For more information or to make a volunteer donation, visit www.facebook.com/bgcnav or call 903-641-0828.