Buccaneers Rugby Club Ratings – Midlands 103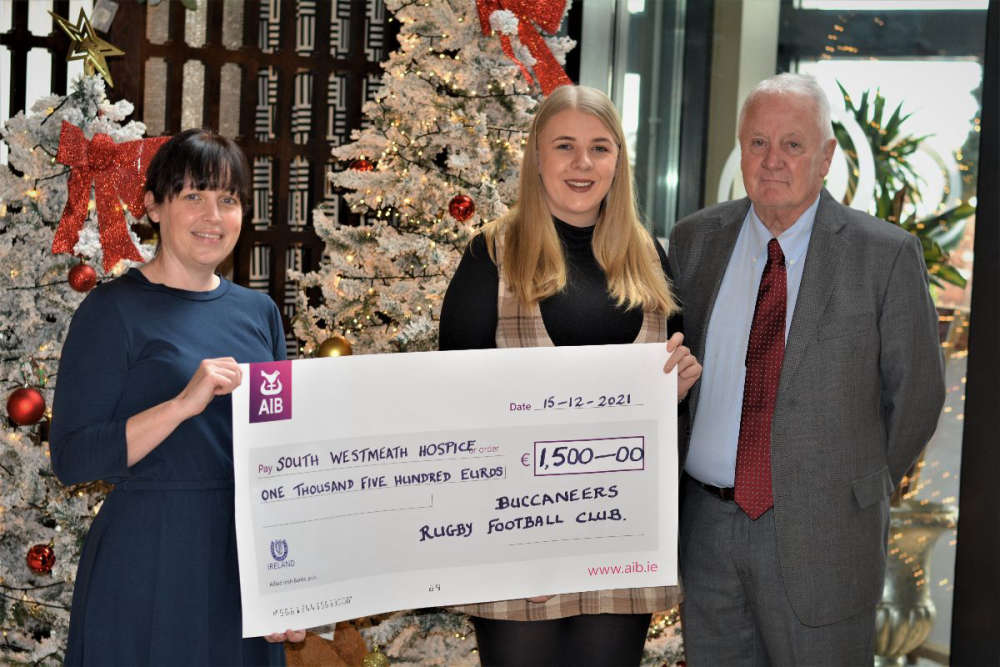 Some club season greetings are included.
BUCCANEERS RAISES FUND FOR HOSPICE
In these unexplored pandemic times where lockdown has imposed so much, including the cancellation of rugby activities for an extended period, during this time, the Buccaneers Rugby Football Club of Athlone is committed to raising much-needed funds. both for the club and South Westmeath Hospice.
Female members Judy Dowling and Geraldine Kenny led this laudable effort by asking members and their families and friends to walk, run or cycle 2,986 kilometers, the equivalent of the distance traveled by the senior Buccaneers team. during a season to go away from other clubs. in their All-Ireland League division. With many sources of income and events for the hospice having ceased due to the pandemic, this most valuable project deserved support. Many members have become active, while distancing themselves socially, and some have taken on more delicate challenges such as Sean O'Connell who climbed Croagh Patrick for the cause.
Well done to everyone who participated and to Judy and Geraldine for leading this fundraiser with the collected income split equally between the two organizations. South Westmeath Hospice provides the best palliative care and support to patients and their families, and is clearly a very worthy supportive volunteer group. The sums generated were presented on behalf of
Buccaneers by Judy Dowling to Clare Lennon, President of South Westmeath Hospice, and Ted Carty, Member of the Hospice Board of Directors.
DAY TO REMEMBER FOR U-10 BUCCS
It was an unforgettable day for the girls and boys of the U-10 Buccaneers who played half-time in Connacht's recent European Champions Cup match against Stade Français at the Galway Sportsground. They saw the western province, skippered by one of their own Jack Carty, demolish the Parisian team with a record margin of 36-9 in the competition. Carty was the man of the match while other Buccaneers players also played key roles with Eoghan Masterson with a try and youngster Niall Murray growing stronger this season. Shane Delahunt and Dave Heffernan shared the hooker duties on a memorable afternoon.
50/50 DRAFT
Kiera Ward won the weekly RFC Buccaneers' 50/50 draw last week and received € 153.
SEASONAL WISHES
The ongoing pandemic continues to make life difficult for us with problematic social interactions and the current 8pm lockdown seems to this writer to be half-baked and not fully thought out. However, the return to rugby has been tonic, giving us a boost after two dark years in which we lost too many club and family members. Keep them all in your thoughts and prayers. Hopefully the New Year will bring better times and, in the meantime, we wish all of our members and their families peace and happiness in this extraordinary Christmas time and good health and joy in 2022.
Finally, we thank everyone who has contributed to the Buccaneers RFC during another difficult year, whether it's coaching young players, managing a team, administering or administering in any capacity, or through the sponsorship. Remember to support our sponsors whenever you can. Thank you also to the media for their coverage of the Buccaneers topics throughout 2021.