Club Life: Olicanian Ashes and a plea to save village cricket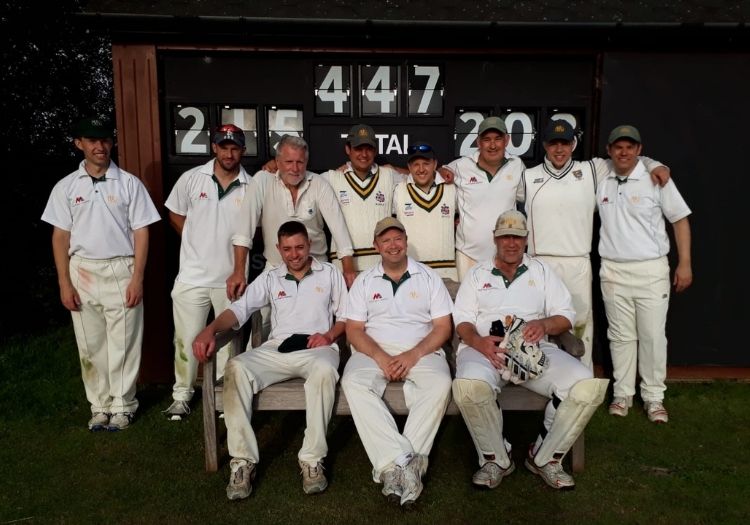 The cricketer delves into some of the stories of the cricket club scene…
Rise from the ashes
Most England cricket fans will remember August 2019 for Ben Stokes' career-defining innings at Headingley (and of course, Jack Leach cementing his place as an icon for eyeglass wearers everywhere).
However, just 15 miles northwest of the site of the ashes, members of the Olicanian Cricket Club at Ilkley were embarking on an uncertain future, their clubhouse and an adjoining nursery set on fire by arsonists.
Mark Dexter, a club administrator, told BBC News at the time: "We are now a club on life support, with no strains or bails. We have been thrown into cricket hell."
But on May 22, nearly three years after the fire and the club's centenary year, members will mark the dedication of the new clubhouse – named the David House Clubhouse in memory of their former chairman who died in December – with a guest appearance by former England and Yorkshire bowler Ryan Sidebottom and a special 'Ashes' match.
An Olicanian Select XI, led by Tom Smallwood and featuring Sidebottom bowling, will face a team of foreign players from across the Airedale and Wharfedale league, led by Ryan Morley, the winners raising the 'Oli Ashes' – two charred bails saved from the wreck of the pavilion and fitted in oak and glass by local cabinetmaker Brent Thompson.
Official opening of the pavilion and Olicanian ashes Sunday May 22https://t.co/trCHoygUuZ pic.twitter.com/88Hby0JQch

— Olicanian CC (@OlicanianCC) May 13, 2022
Speaking to ITV, club chairman Mick Christopher said: "This is the club's first new memory. It will stay in the new clubhouse, win or lose. It will be a great day for all of us at club cricket. , and emotional."
The cost of rebuilding Olicanian CC was around £600,000, with a full insurance payout and ECB backing helping the club on their takeover. A local crowdfunding campaign also raised around £25,000 to cover the bar's lost revenue.
Save the village cricket!
Bayford & Hertford Nondescripts have appealed for help to safeguard the future of village cricket.
The club, located in the quiet village of Bayford, Hertfordshire, looked forward to a bright post-pandemic future in 2022 but sadly that has not been the case with player availability causing problems on the pitch.
In an open letter addressing their plight, the club said: "As we approach our 70th year, the club, unfortunately, is struggling. For the first time in our modern history, there has been no league game for Bayford cricketers, the club having We weren't alone, with more than a dozen games conceded in the Herts Saracens League.
"There are many reasons for the decline in the number of players – cricket is a long game and time is precious. Travel adds to the load. Also a game that has long periods where it is not happening much seems at odds with a society built on instant gratification Competing priorities for young people are a contributing factor [and] the current cost of living crisis. Unfortunately, without action, more clubs will inevitably close with cricket grounds lost to the community."
For those of you who can't see our letter pic.twitter.com/ewQlAScmxU

— SaveVillageCricket (@savevcricket) May 11, 2022
As a well-run club money fortunately is not an issue and in an effort to increase numbers the club has chosen to remove any financial barriers to participation in 2022 with no membership fees or matches and bar prices are kept as low as possible. possible.
In an interview with The cricketer in February, chairman Jonathan Slater and longtime member Steve Greenfield also spoke of the club's openness to diversification in their bid for survival: "Our attitude is, 'What would you like to do? We want to welcome you".
"We are happy to accommodate mixed teams, co-worker teams, golf teams, school games and different formats. If you have never played before, if you are a little rusty, if you want to play a high standard of cricket, we can do it all.We try to take the best elements of cricketing history and culture and bring them into a modern environment.
And now they're calling on bigger clubs to help save their smaller neighbors and with them, village cricket.
"What can be done to save village cricket? the letter continues. "There needs to be an urgent discussion throughout cricket about a long-term strategy to sustain and rebuild the game. It needs to be bottom-up and involve as many players and ex-players as possible.
"More immediately, we are asking the local cricket community to come together to help save clubs in their local village. It would make sense for smaller clubs to partner with larger clubs, which may have an excess of players. By working together we can ensure that as many who want to play cricket on a Saturday can get a game. We needed half a dozen extra players to fill out our two squads, could we not borrow those who are not selected?
"If you are a big club, can you help your local village? »
For more information, contact Ben Wilson on 078629160901 or savevillagecricket@gmail.com.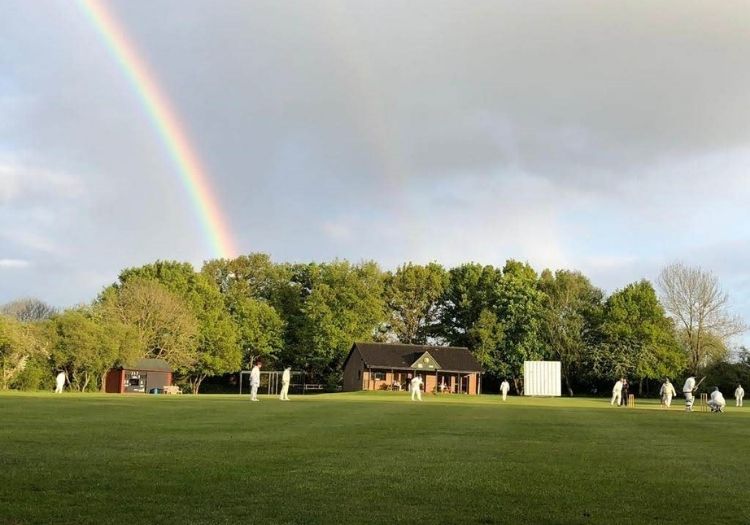 Bayford & Herford Land Nondescripts [Steve Greenfield, with thanks]

Colwyn Bay CC targeted by arsonists

The community of Rhos-on-Sea is counting the costs after a suspected arson attack in Colwyn Bay CC.
Just after midnight on May 20, police and firefighters received reports of a fire at the club and although no one was injured in the blaze, the teahouse – the oldest building on the site – suffered significant damage.
Three arrests have since been made in connection with the fire.
With the main lodge in good condition, cricket continues at the club, but the loss of the tea lodge and all the equipment within it will have a ripple effect on the various community groups who use the Colwyn Bay facilities throughout the week, most notably Conwy Connect's Saturday morning art club for children with learning disabilities.
A fundraising campaign is underway to replace lost equipment. Donations can be made here: https://www.gofundme.com/f/3azar-childrens-art-club.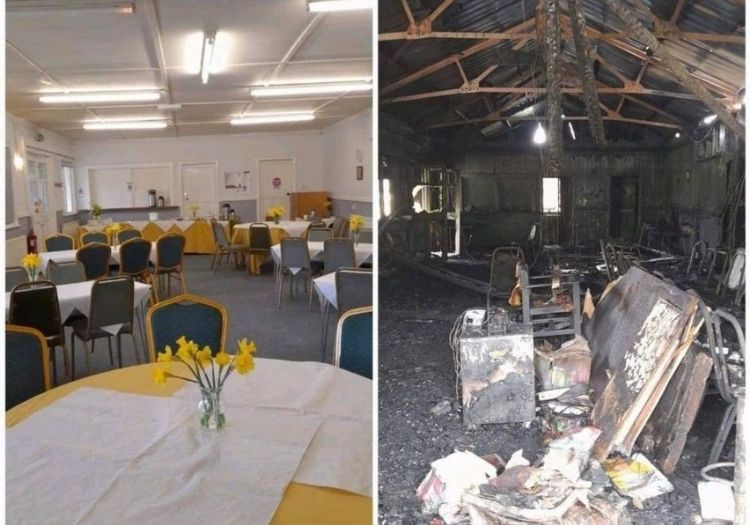 The tea pavilion before and after the fire [Colwyn Bay CC, with thanks]

Dorridge CC gives sponsors boost as centenary approaches
Dorridge CC in Warwickshire has come one step closer to realizing his redevelopment dreams after securing a new sponsorship deal with recruitment firm Pertemps Network Group.
The club, which has teams in the Birmingham & District Premier League, Warwickshire County Cricket League and West Midlands Women's League, is due to celebrate its centenary in 2028 and has bold plans to improve its existing ground, build new playing facilities and expand its already thriving junior section.
Club chairman Phil Smith said: "Dorridge Cricket Club will be 100 years old in 2028. They are a club with much to celebrate and are well placed to achieve even more.
"We have ambitious plans to deliver a first-class cricketing experience for every member and at all levels of the game and we are delighted that Pertemps is supporting us on our journey."
Header image: Bayford & Hertford Nondescripts
Please ensure that all fields are completed before submitting your comment!