College basketball: Jones joins Tgers' 1,000-point club | Sports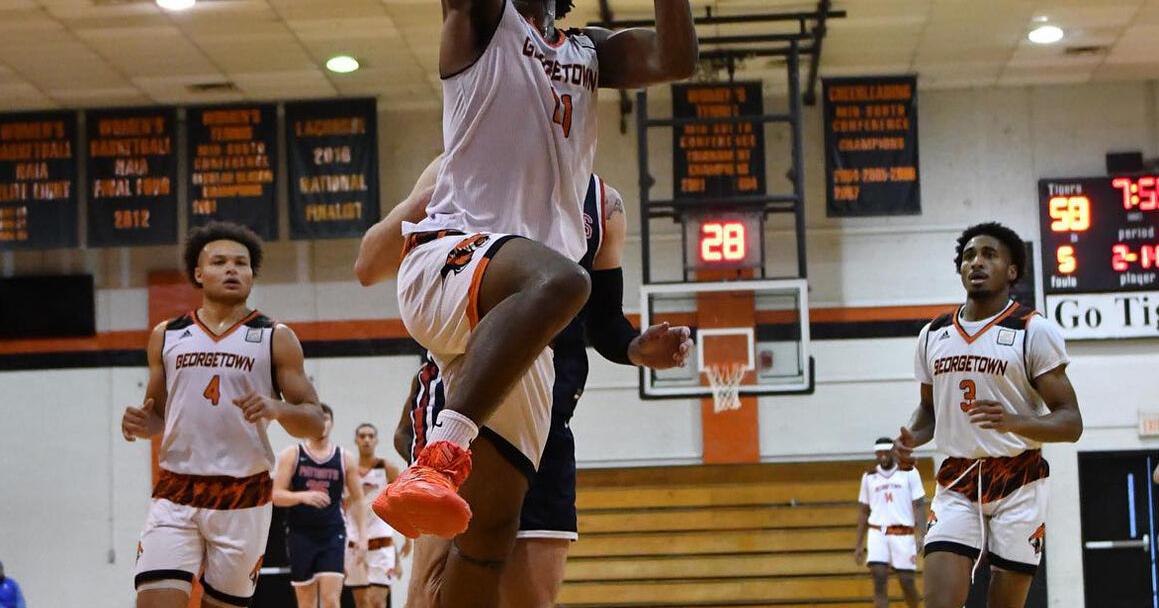 Kyran Jones became the 56th men's basketball player in Georgetown College history to eclipse 1,000 points on Saturday when he hit the milestone in the No. 13 Tigers' 72-69 overtime victory over Lindsey Wilson.
Jones, a redshirt sophomore from Bowling Green, had a monster day for GC (21-3 overall, 14-3 Mid-South Conference) with 27 points and 15 rebounds.
Along with the go-ahead basket in overtime and a free throw for insurance, Jones blocked a potential 3-point tie by Blue Raiders' Payton Cundiff at the buzzer.
Georgetown has won 13 of its last 14 games, including a 73-63 home verdict Wednesday against Cumberland. Jones had 26 points on 10-for-16 shooting.
Jayrese Williams has scored in double figures in every win with 13 over Cumberland and another 10 over Lindsey Wilson.
The Georgetown women picked up a crucial victory in their quest for the top spot in the program's NAIA National Tournament since the 2018-19 season, avenging an early-season loss with a 77-74 victory Saturday at Lindsey Wilson.
Grace White led all scorers with 28 points and went 9-for-9 from the line for the Tigers (17-8, 10-7). Jazzmyn Elston added 18 points, while Madison Darnell combined for 13 points with 15 rebounds.
White (17) and Elston (15) also topped the Tigers in Wednesday's narrow 70-68 loss to Cumberland. Darnell (11 points, 15 rebounds) and Callie Jackson (11 points, 12 rebounds) each scored a double-double.