Cricket club announced in Squamish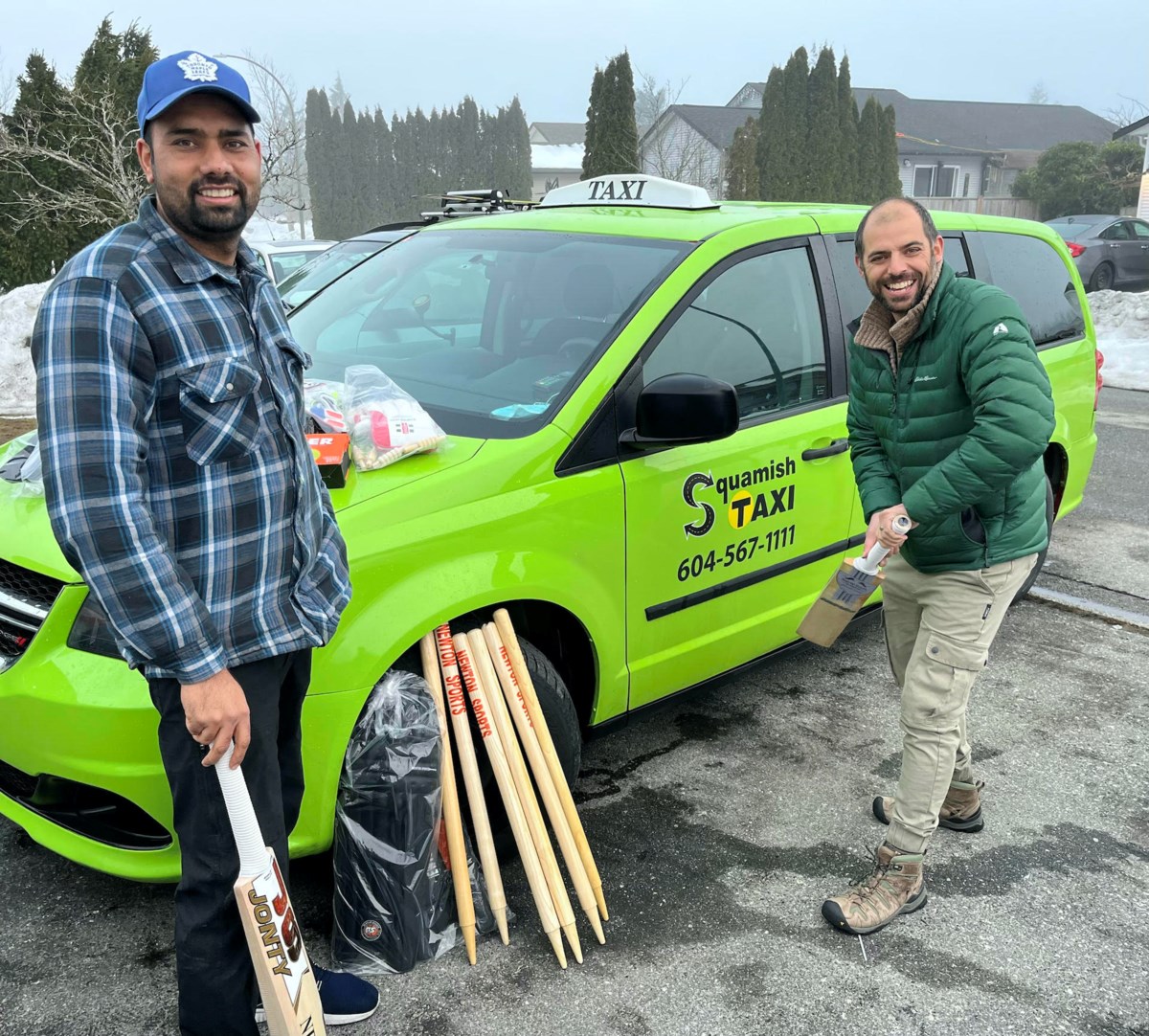 "Everyone is welcome," says the vice president.
A few local cricketers have officially started the process of establishing a cricket club in Squamish.
Rudi Botha, Taurean McCarthy and Ben Cole began working together last fall to form the Squamish Cricket Club. The club is currently seeking community sponsors and is looking to spring to host its first practices and practices.
McCarthy, who is vice-president of the club, said last summer he played in a local game near Howe Sound Secondary. Eventually he met Botha, and they soon saw a growing desire for cricket in Squamish.
"We talked about it and it kind of cemented to me that there's enough appetite in Squamish for a cricket club," McCarthy said. "We went through the incorporation process in November and applied to the Squamish Community Foundation and got a grant from them which got us started."
Although Botha, McCarthy and Cole have all played cricket before, Cole, the club secretary, said they are focused on building community.
"It doesn't matter if you don't know anything about cricket, we're just trying to build community and we're kind of trying to promote a healthy community connection through cricket," Cole said. "I think especially in the current climate that we're going through with COVID, there's a lot that separates us and I think whatever brings us together right now is kind of worth putting the energy into. ."
With that, Cole said the club would be very inclusive and would welcome anyone of any gender, sexual orientation, race or culture to try their luck. Cole said that includes all skill levels as well.
"No experience necessary, that's our nickname. All are welcome," he said. "The representation in cricket is so multi-cultural, multi-coloured and multi-everything. It's a really cool game and atmosphere."
"It would be fantastic if we involved a lot of women… [and] just people, in general, who represent the Squamish which is becoming more and more multicultural. »
McCarthy said they are currently in discussions with the Brennan Park Recreation Center to secure land allocations. After securing them, they will hopefully hold practices twice a week so people can come and try the game for themselves.
As for equipment, Cole and McCarthy said the club is trying to build up its own stock through donations and new people won't necessarily have to try to secure equipment before trying the sport. Recently, Channi Singh, the owner of Squamish Green Taxi, donated a large amount of equipment to the club, Cole said.
"Normally the practice is for players to bring their own equipment, but it would be nice to have this equipment available to ensure we don't segregate people from low income backgrounds and to ensure we are open to everyone," McCarthy said.
Eventually, McCarthy and Cole said there will be a small fee associated with the club for pitch use, equipment and insurance, but initially will be free for newcomers.
"Come spring and enjoy the game," McCarthy said. "Everyone is welcome."
For more information and club updates, visit their Facebook page or send a message to squamishcricketclub@gmail.com.