Derelict Boys and Girls Club transformed into new Texarkana leisure center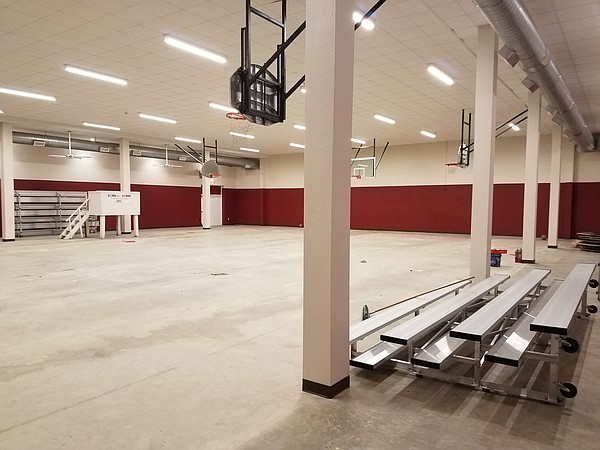 TEXARKANA, Ark. – A long-standing goal of many city officials and community leaders was achieved when an abandoned Boys and Girls Club building was renovated into a new recreation center.
A visit from Santa in December marked the opening of the new Texarkana Recreation Center on Legion Drive. The building had been abandoned since 2008.
The price of more than $ 1.18 million was paid through a low-cost loan guaranteed by the US Department of Housing and Urban Development as well as federal grants for community development and park allocations.
A concession stand connects a fully renovated gymnasium in the building to a kitchen furnished with industrial grade equipment.
An activity room includes pool and foosball tables, TVs and a seating area. A computer room with free wi-fi access is available to everyone.
A meeting room has plenty of seating and electronic devices that users may need, such as phones and large-screen TVs for videos and presentations.
The toilets have been completely renovated and brand new flooring has been installed throughout the building.
The recreation center is suitable for everything from exercise classes to sports and summer camps, family reunions and more, said Adam Dalby of the city's Parks and Recreation Department.
The center will also house the parks and recreation offices, and Dalby intends to set up a Hall of Fame with autographed photos of successful athletes who participated in the former boys and girls club. .
Outdoors, redesigned ball fields are ready for baseball, softball, soccer and football games. A walking path provides residents with another place to exercise.
Parks and Rec will hire part-time staff for the center, and organizations and volunteers are needed to facilitate after-school and other programs. Eventually, school buses will stop at the center to drop off students who need a place to go after the last bell.
Print title: Derelict Boys and Girls Club transformed into new Texarkana leisure center