Devon Skating Club shares need for more ice with council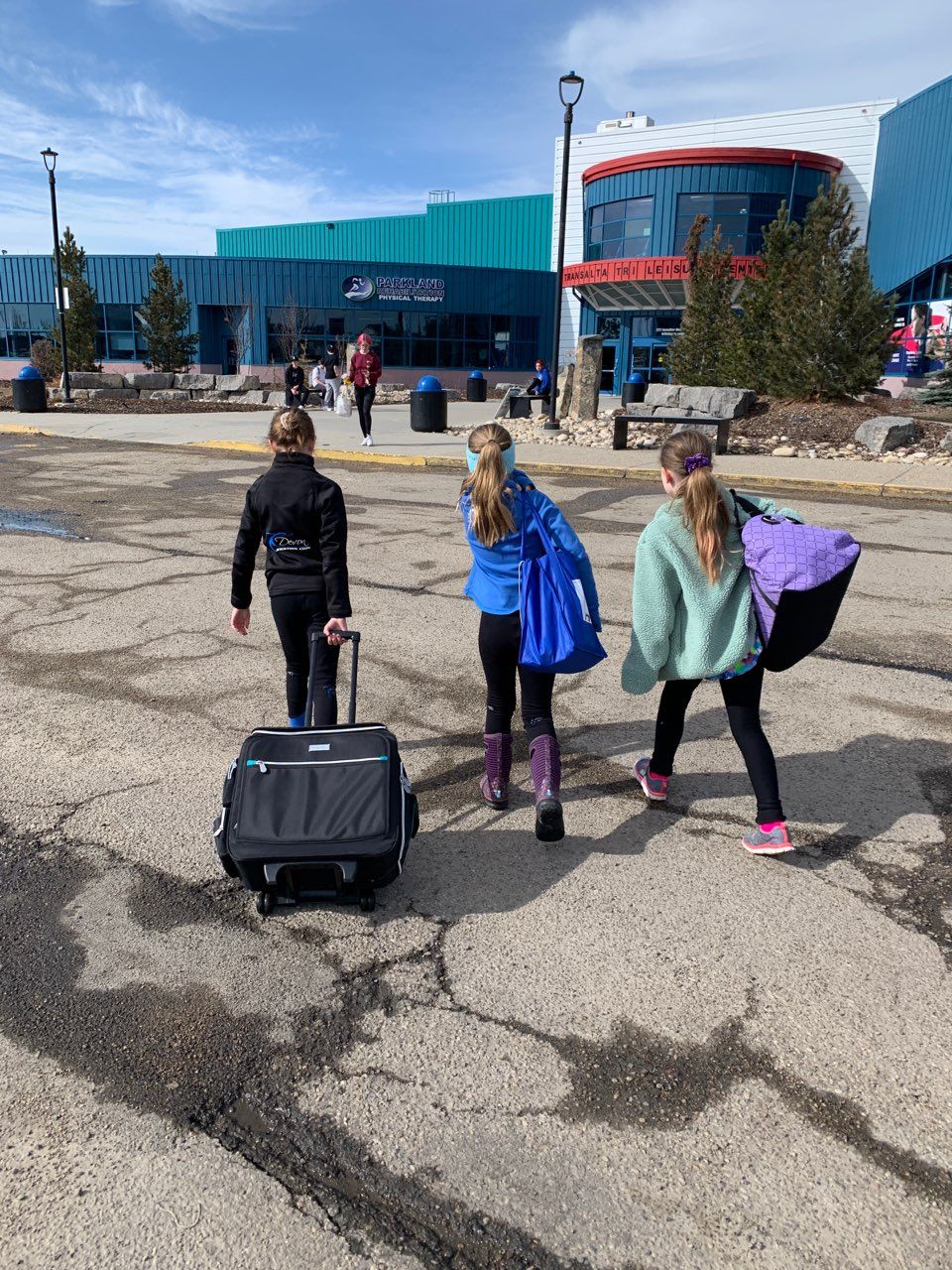 Content of the article
Add the Devon Skating Club to the growing list of user groups who have expressed the importance of a second rink with the City Council. Club president Rebekah Ott spoke to the board at the April 11 meeting about the value a second sheet of ice would bring to the club and the community.
Content of the article
"For the first year in our history, we had such an interest in our program that we had to refuse skaters. We had to turn six skaters away from our CanSkate program because it was already so full," Ott said. "We would like to expand the program, but we would need more ice time for that. »
While the Devon Skating Club shares ice time with the Devon Minor Hockey Association, which has also expressed a need for a second rink, Ott said more ice time was crucial for any club expansion.
"With more ice, we could offer more CanSkate programs, employ more coaches, offer new programs, like CanSkate for adults and teens. My understanding is that if there were two patches of ice, one would be year-round, and that would be very helpful to us because we could offer our program year-round," Ott said.
"Right now skaters have to leave town for the spring and summer months if they want to keep skating, so we have quite a few skaters going to places like the Tri Leisure Center (in Spruce Grove) and the Ice Palace (in Edmonton) because there is no ice available here.
Ott said it could lead to the loss of Devon Skating Club members if skaters decide to stay at other rinks all year.
Another benefit of a second ice surface would be the club's ability to provide a strong competitive tier.
"Devon skaters have to take a break for five to six months and they lose some skills during that time. We can't just pick up where we left off, so to deliver a competitive circuit we need this ice all year round," Ott said.
Content of the article
She said Skate Canada requires clubs to have two ice rinks in order to also host competitions. Holding a competition in Devon would be economically beneficial to the community, she said.
"We hate to say no to people, but we only have a limited amount of ice, and there's really no way to get more ice unless a second sheet is there," Ott said.
"Devon can handle the second sheet of ice for sure, the interest from user groups is there."
The Devon Minor Hockey Association and the NAX Hockey Academy have each made similar presentations to Devon Council over the past three months, and Alec Card, the coach of the RCAC Rivermen Junior C hockey team, has expressed interest in move the team to Devon if more ice was available.
Multi-Use Rec Complex Update
As Devon Council continues to hear about the community's need for more ice, the proposed multi-purpose recreation complex remains in limbo.
Devon originally received confirmation in August 2020 that he would receive combined funding of $13.5 million from the provincial and federal governments to expand the Dale Fisher Arena into a multi-use recreation complex – $6.1 million from Alberta through the Municipal Sustainability Initiative and $7.3 million from the federal government through the Investing in Canada infrastructure program.
In June 2021, Devon had a report drawn up with the cost of building a complex with two ice surfaces and an indoor swimming pool. However, when the report came back to council just before the 2021 election, the cost was higher than the city had anticipated ($29 million versus $20 million), according to city spokesman Justin Janke. .
Janke said shortly after the election, council asked city staff to revise the project to include the two ice surfaces, but no pool. The proposal continues to sit with the federal government, and Janke said the city cannot move forward until it hears whether the government will still award the $7.3 million for the smaller project.