District, Boys & Girls Club Team Up for Summer School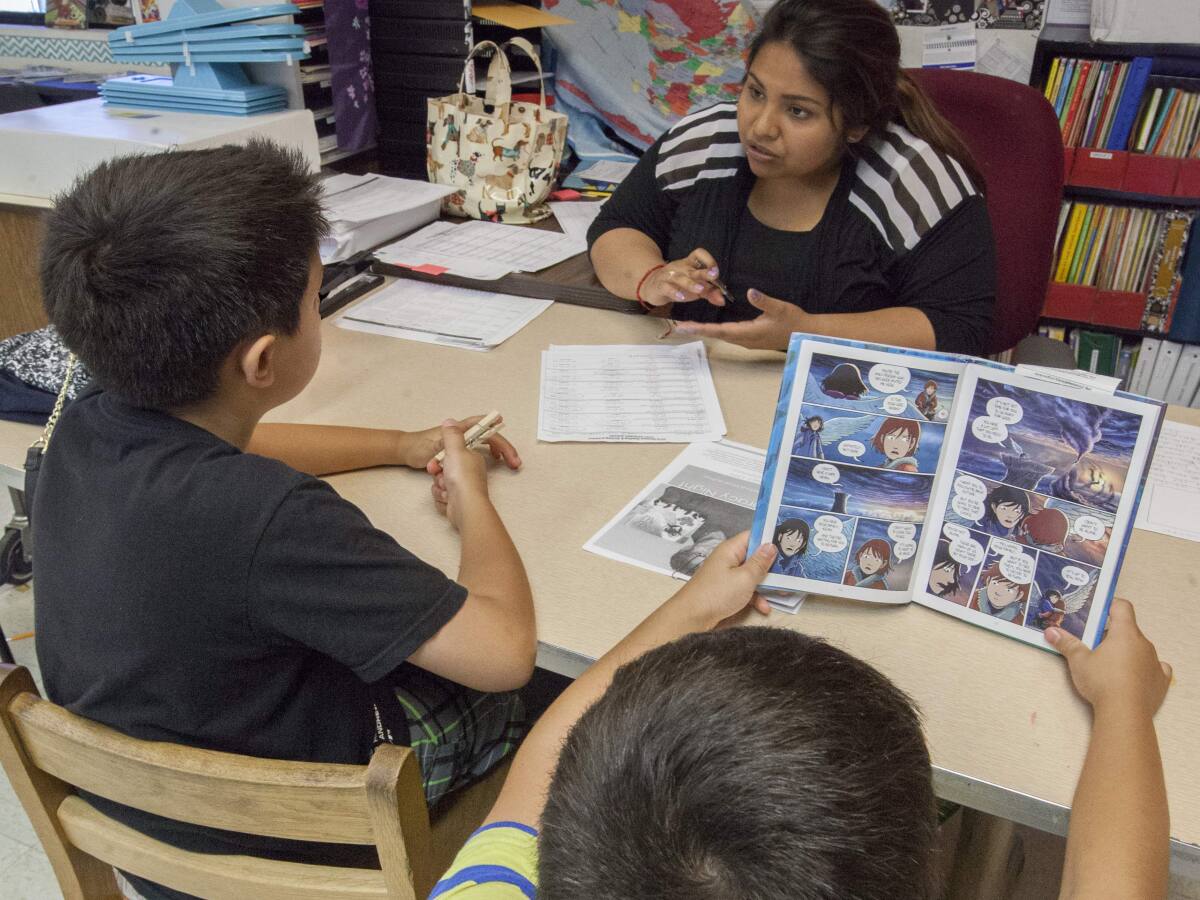 More than 200 elementary students will attend the Sonoma Valley Unified School District's annual summer school, which will focus on language arts and math.
In the wake of the pandemic, large numbers of students, especially students of color and those with disabilities, have fallen behind in their learning. Last summer, the Biden administration spent $1.2 billion on summer school deals in an effort to catch up with kids in school. Governor Gavin Newsom added $4.6 billion in public funding for summer school and after-school education, demonstrating the widespread need for such programs.
"This summer, like last year, students will focus on language arts and math because those are the basics," said Irene Preciado, Summer School Coordinator and Educational Services Coordinator. of the district. "Students will have the opportunity to participate in activities that promote social-emotional learning during the 20-day summer programs."
The summer school, which will include preschoolers and K-12 students, will start June 16 and end July 15, but no classes will be held on June 20 and July 4. . Classes will be held Monday through Friday mornings at Sonoma Valley High School, El Verano Elementary School, and Dunbar Elementary School.
The summer elementary school, dubbed the Literacy and Numeracy Summer Academy, will essentially be split evenly between students in kindergarten to grade 2 and grades 3 to 5. Eligibility is based on students' need for additional language arts and math support. Eligibility for high school students is determined by their need to recover credits, primarily in English, math, and history.
"All students will keep their Chromebooks and/or iPads and hotspots, and apps to support and extend the classroom experience will be available for students to access at any time," Preciado said.
Breakfast and lunch will be provided for students and transportation will be available to and from schools, but parents must apply to the district for a summer bus pass for their child.
Families have been notified directly by the summer school staff if their student is eligible to participate in one of the summer school programs. The registration period is over.
"If you have any questions regarding eligibility for summer school, please contact your site director," the district's website recommends.
The Extended School Year (ESY) program is offered as an extension of existing Special Education Individual Education Plans (IEPs) during the summer holidays to help students maintain skills to meet their goals. and IEP goals. The primary objective of ESY is to limit the regression of skills acquired during the school year. Over 40 K-12 students are enrolled in the program.
Select elementary students will participate in the Summer Brain Gain program with the Boys & Girls Club of Sonoma Valley.
"Summer Brain Gain engages students in fun, themed activities designed to alleviate summer learning loss," said Sonoma Valley Unified School District superintendent Dr. Adrian Palazuelos. "Students engage in project-based activities through learning modules aligned with the Common Core with a focus on 21st century math, literacy and skills."
Transportation is not available through the Brain Gain program in El Verano, so parents must arrange for 2:00 p.m. pick-up for their children.
Chrissy Waters, principal of Atimira Middle School, will serve as the elementary school's summer principal; Elizabeth Stevenson, the new principal of Dunbar Elementary School, will be the secondary school's summer principal; and Hervy Williams, special education coordinator for SVUSD, will serve as ESY's summer director.
Approximately 30 teachers, most of whom are current or substitute SVUSD teachers, will attend the summer school. Elementary teachers receive a summer stipend of $5,175 and secondary teachers a stipend of $7,650.
"We deeply appreciate everyone and thank the staff who took on the challenge of working the summer to support students in their academic and personal learning goals," Preciado said.
Since 2012, the Sonoma Valley Education Foundation has partnered with SVUSD to fund the summer school, but this year Extended Learning Opportunity Program district resources and COVID funds are being used to cover costs.
"The Sonoma Valley Education Foundation will continue to support the district in other ways," Palazuelos said. "The Sonoma Valley Unified School District also uses other funding to support summer school, such as special education resources and state and federal funding."
Contact the reporter, Dan Johnson, at daniel.johnson@sonomanews.com.