Garden Club Hears Coleman Beautification Program "One Meter at a Time" | News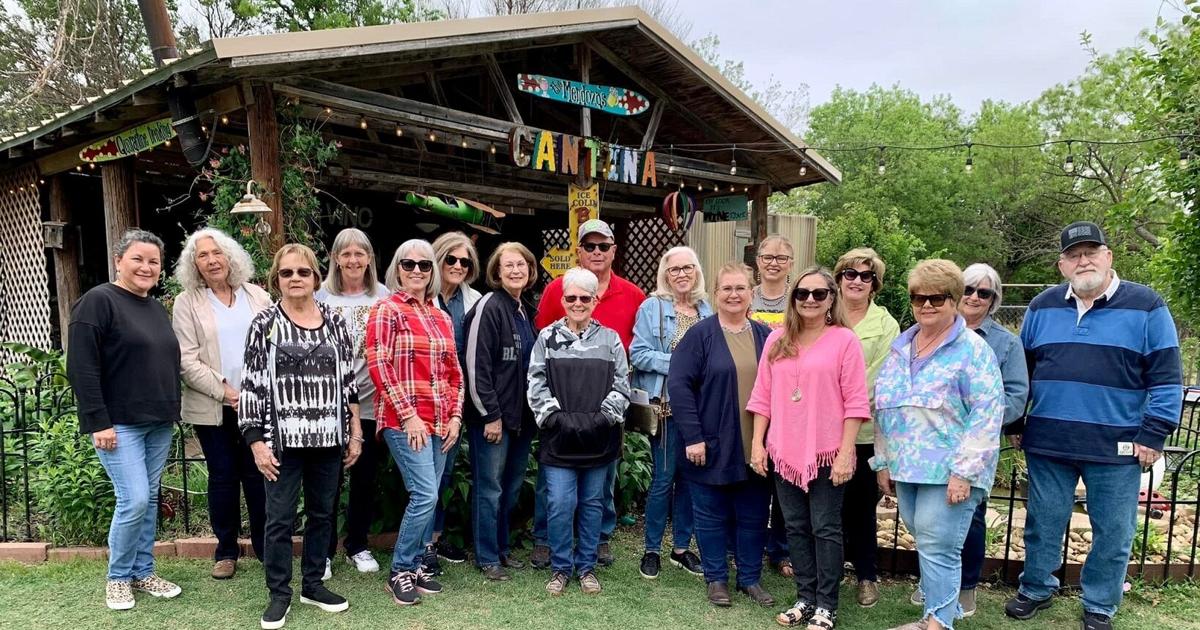 Members and guests of the Town and Country Garden Club gathered for their monthly meeting on May 3, 2022 in the welcoming courtyard of Rick and Karen Mendoza's home. The meeting began with Rick leading the group around the yard as he presented the program titled "Beauty Coleman One Yard at a Time". Everyone present marveled at the backyard setting and the beautiful flowers and vines throughout the landscape. Rick identified the flowers and plants and discussed the growing and care requirements for the different varieties. He also gave a quick overview of the construction of some hardscapes and answered many questions from the group about the different plants and other details.
A brief business meeting was then led by President Jane Price. Minutes were approved as emailed by Secretary Caroline Cole, and Joy Skelton presented the Monthly Treasurer's Report. Julie Shaw updated the group on the progress of repairs to the Miller Building and Caroline Skelton reported on the recent Arbor Day project. The artistic design of the month was presented by Julie Shaw and Caroline Skelton presented the horticultural specimen. Nancy Baker then gave the Garden Tip of the Month, showing an easy way to root various plants. After these exhibits, President Jane then reminded the group of a factory swap that will take place in downtown Parker's Goods on Saturday, May 21.st at 2:00 p.m., and National Garden Club Week is June 5-12. The meeting was then adjourned and the members then participated in the club's spring plant exchange. The next official garden club meeting will be on September 6, 2022 as no official meetings are held during the summer months.