George Washington's Oldest Club to Host Annual Luncheon | News for Fenton, Linden, Holly MI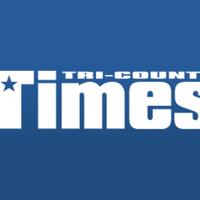 The oldest George Washington Club in the United States will host its annual luncheon again this year on Thursday, February 17.
The Luncheon was founded in 1893 by Reverend RK Devine in honor of the first President of the United States. It was held at the Hirst Hotel, now known as the Historic Holly Hotel. At first, lunch was by invitation only and required formal attire.
The luncheon has been held every year since its inception, except for three years: 1918 because of World War I, 1920 with the flu pandemic, and 2021 because of COVID.
Over the years the club has met in different locations around Holly. In recent years the luncheon has been held at Holly First Baptist Church.
About 130 to 150 people attend the luncheons. Lunch is open to the public but requires advance reservation by phone at (248) 634-7382 or (248) 245-0331. Reservations will be accepted until Wednesday, February 9.
Lunch consists of ham, au gratin potatoes, green beans, a salad of carrot medallions and, of course, a cherry pie. After lunch, a speech on George Washington is given, the Fellow reads his essay, and the Holly High School Jazz Band performs.
A brief meeting takes place to present the officers for the following year. Currently Richard Kinnamon is President, Laura Oldaugh is Vice President, Kaye Thorsby is Secretary and Pat Walls is Treasurer. Oldaugh will be the president for the coming year. There is also a council of advisors: Joe Mishler, Dale Smith and Chester Koop.
In recent years, the Washington Club has offered a $500 scholarship to a senior at Holly High School. One of the requirements is that the student must write a 300-word essay on the importance of George Washington, which they are asked to present at lunch. The Washington Club is a 501(c)3 non-profit organization and is still accepting donations to the scholarship fund.