Ghana Club 100 Awards: Zeepay voted best company in Ghana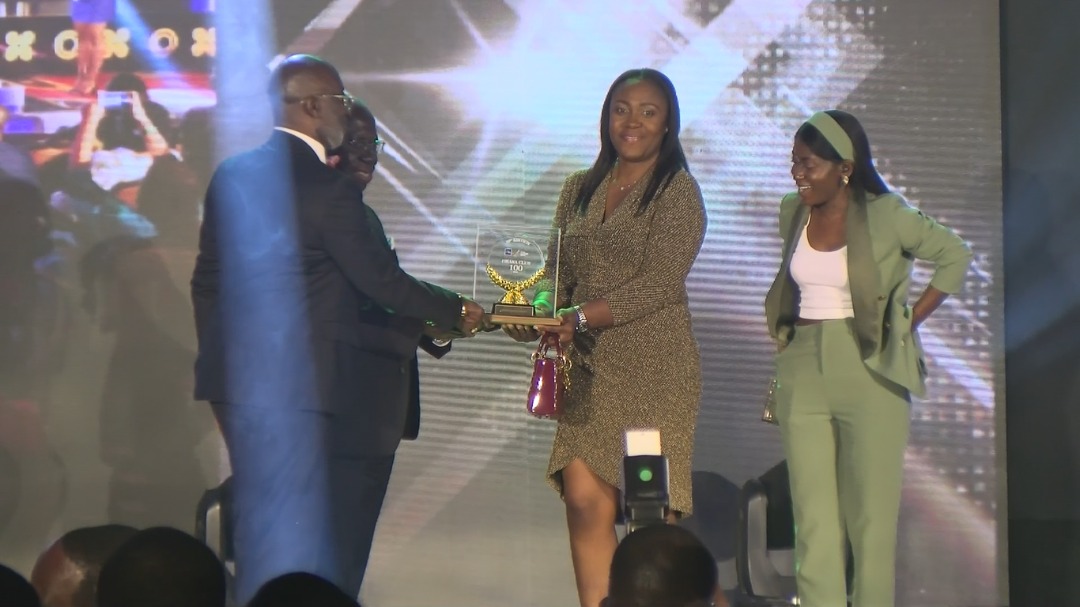 Zeepay Ghana has been voted the best company in Ghana at the 19th edition of the Ghana Club 100 Awards organized by the Ghana Investment Promotion Center (GIPC).
The fintech company topped the ranking of best companies in Ghana, beating competition from Newmont Ghana Gold Limited and Multipro Limited, 2nd and 3rd respectively.
The GIPC ranked Zeepay first in its annual compilation of Ghana's Top 100 Companies to give due recognition to successful business creation.
The rankings were based on a vigorous exercise focusing on business size, profitability and growth during the year under review.
The Managing Director of the Ghana Investment Promotion Center, Yofi Grant, commended the private sector for their immense support in safeguarding the Ghanaian economy amid the COVID-19 pandemic and the Russian-Ukrainian war.
"The private sector in Ghana has had to change significantly to adapt to the demands of the pandemic. Entrepreneurs and businesses have been forced to research and adopt new strategies to modify their business operations in order to remain productive and stable.
"From how the work was done to where the work was done, it's safe to say that virtual work and other innovations have become the new norm," he said. .
For his part, President Akufo-Addo's senior adviser, Yaw Osafo Marfo, said the country would recover from global shocks if there was more investment in the Ghanaian economy by the private sector.
"As the catalyst of the Ghanaian economy, the private sector has done very well and with more investment, more can be done to combat external shocks."
Other companies have been recognized for their contribution to the success of the 100 club awards.
Multimedia Group Limited received a certificate for its immense contribution and extensive coverage for the annual awards.
The Ghana Club 100 is an annual compilation of 100 outstanding companies in Ghana's business landscape, with the aim of honoring and rewarding companies that are making outstanding achievements in their respective fields of business.
This year's event is themed "Ghana's Private Sector, Catalyst for Post-Pandemic Economic Transformation".
Below the 100 companies
Company General classification
Zeepay Ghana Limited 1
Newmont Ghana Gold Limited 2
Multipro Private Ltd. 3
Gold Fields Ghana Limited 4
Scancom PLC 5
Maphlix Trust Ghana Limited 6
Amanex Co.Ltd 7
Express IDS Consult Consult Agency Limited 8
Newmont Golden Ridge Limited 9
GCB Bank PLC 10
ASA Savings and Loans Ltd. 11
EcoBank Ghana Plc 12
Nestle Ghana Limited 13
IT Consortium Limited 14
Polytank (Ghana) Limited 15
Sage Distribution Limited 16
Amenfiman Rural Bank Limited 17
Absa Bank 18
Abosso Goldfields Limited 19
Benso Plc 20 Palm Oil Plantation
AngloGold Ashanti Iduapriem Mine 21
Access Bank (Bank) Plc 22
Tropical Cable and Conductor Limited 23
Forever Living Product (Ghana) Limited 24
Wilmar Africa Limited 25
Delta Paper Mill Company Limited 26
Trust Company Limited 27
Standard Chartered Bank Ghana Plc 28
Federated Commodities Limited 29
Guaranty Trust Bank (Ghana) Limited 30
Letshego Ghana Savings and Loans Plc 31
Fidelity Bank Ghana Limited 32
Zenith Bank (Ghana) Limited 33
Crop Doctor Ghana Limited 34
CAL Bank 35
First Atlantic Bank Limited 36
MiLife Insurance Company Limited 37