Introducing the new Boys Club | News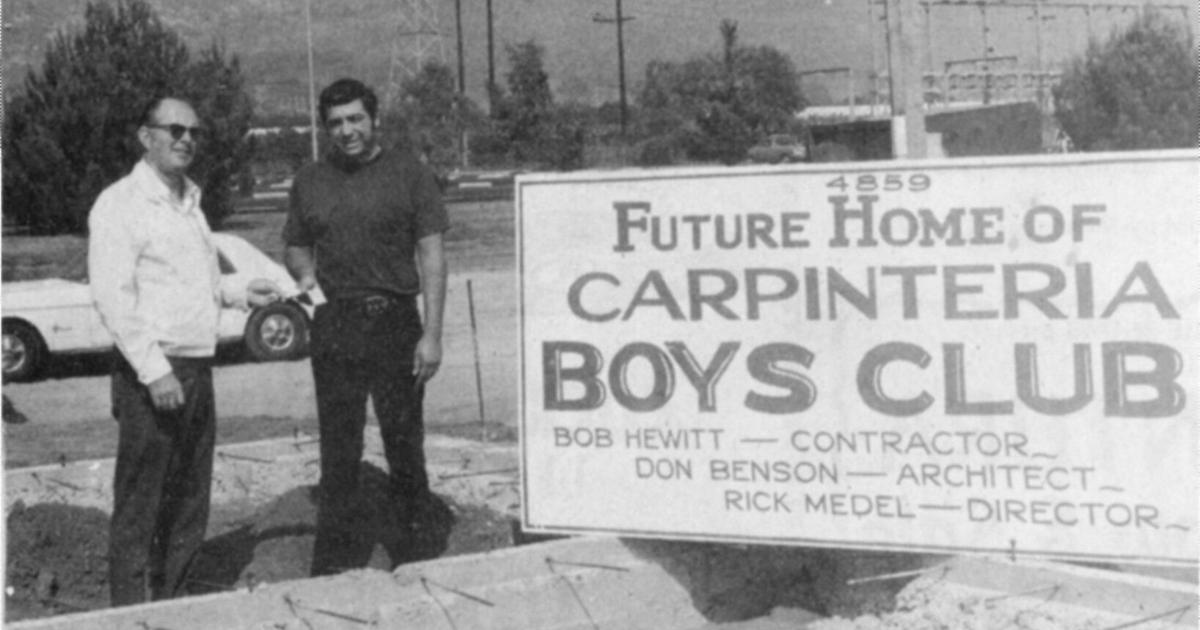 This September 1973 photo from the Carpinteria Herald shows Tom Cudith of the Lions Club of Carpinteria presenting a check for $100 to Rich Medel, director of the Carpinteria Boys Club. The sign to inform the community of the new construction includes a misspelling of Medel's first name as well as the incorrect address.
On August 1, 1973, the ground was opened for a new Carpinteria Boys Club site on Foothill Road after a grant from the Santa Barbara Foundation provided the funding to move the club out of a classroom at Aliso School and in its own facilities. Newly hired director Rich Medel worked in a downtown Carpinteria real estate office while the foundations were poured and the building took shape. Looking back on his first year as director, Medel said activities for children during construction included out-of-town camping trips and sports at local fields.
By August 1974 the playroom was complete and the children had a safe new environment to play billiards and relax after school. Safeway was being renovated at the same time and donated lights to the new club. In 1978, the gymnasium was added through a huge community fundraising effort that raised $400,000, and improvements have continued since then. The club now has a daycare, an arts and crafts center, a resource center and a teen center.
Much has changed for the Boys and Girls Club of Carpinteria, including the name, but fundraising needs remain. This year's annual auction fundraiser will take place on Saturday, May 14. For more information, call the club at (805) 684-1315.
To learn more about the history of Carpinteria, visit the Carpinteria Valley History Museum website carpinteriahistoricalmuseum.org to access more local history articles. To support the preservation of local history, consider becoming a member of the Carpinteria Historical Society.