Jammu Club held Ayushman Bharat enrollment camp for staff members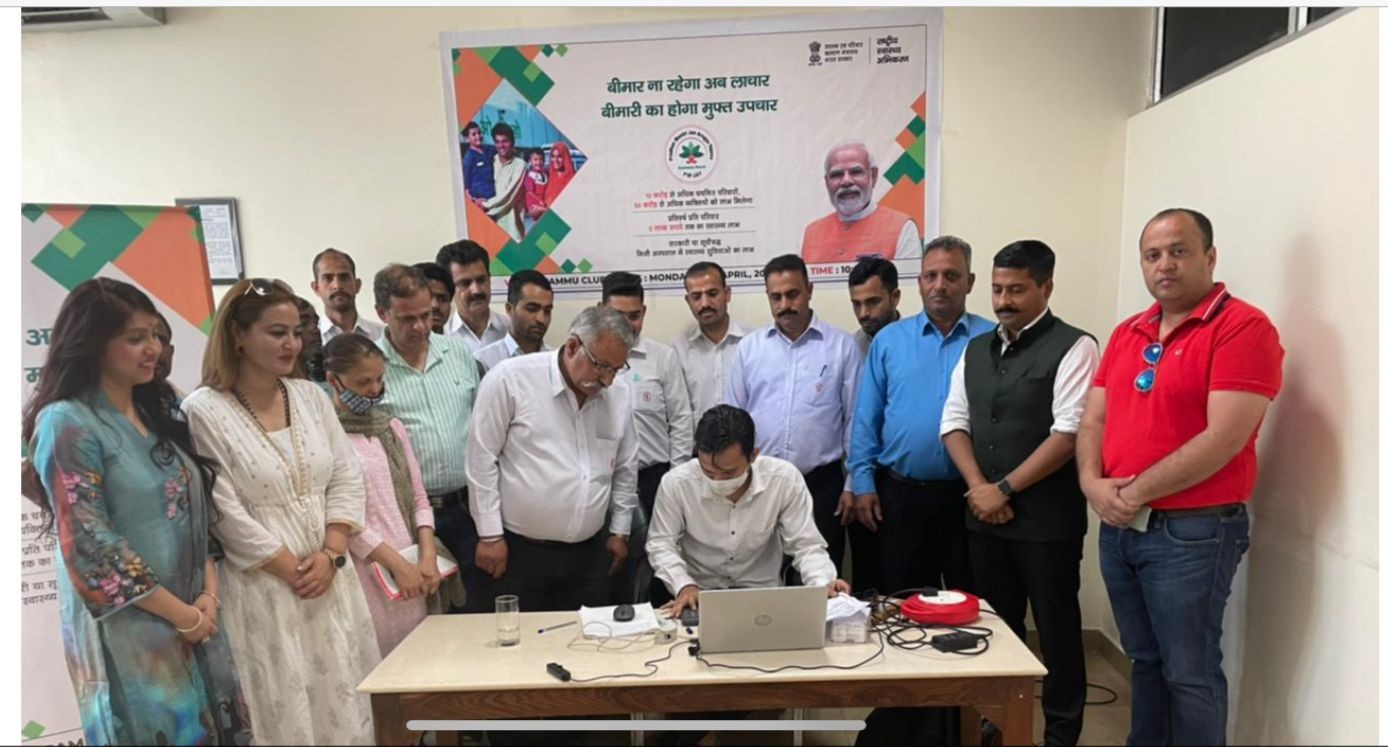 Jammu Club organized Ayushman Bharat enrollment camp for staff members
April 18, 2022, By Cross Town News

JAMMU, April 18: The Jammu Club today organized an enrollment camp under the Pradhan Mantri Ayushman Bharat Yojana for the staff members of the Club.

The camp was organized as part of the welfare measures for staff members with the support of Dr Raghav Langar, Jammu Divisional Commissioner who is also Vice President of the club.

Speaking on the occasion, Jammu Club Secretary Gaurav Gupta said that this registration has been arranged with a view to covering all Jammu Club staff under the central government's flagship program Ayushman Bharat. He said the Ayushman scheme is proving to be a boon to the people of Jammu and Kashmir as it has provided health care facilities to individual beneficiaries who were previously unable to afford the costly treatments due to economic constraints, but who can now benefit from free health insurance. at Rs 5 lakh.

The Club Secretary informed that many more such camps will be organized in the near future.

President of the Administrative Sub-Committee Er Tania Mahajan, said this step has been taken for the welfare of staff, more will be followed in the coming months, along with action steps for club members.

Executive members of Jammu Club who were present during the camp include Er Ashok Gandotra, Er Ajay Sabharwal, Prof Aekta Gupta, Indu Puri, Er Vikram Sharma and Ashwani Gupta.