Join the Kiwanis Club of Auburn as it celebrates 100 years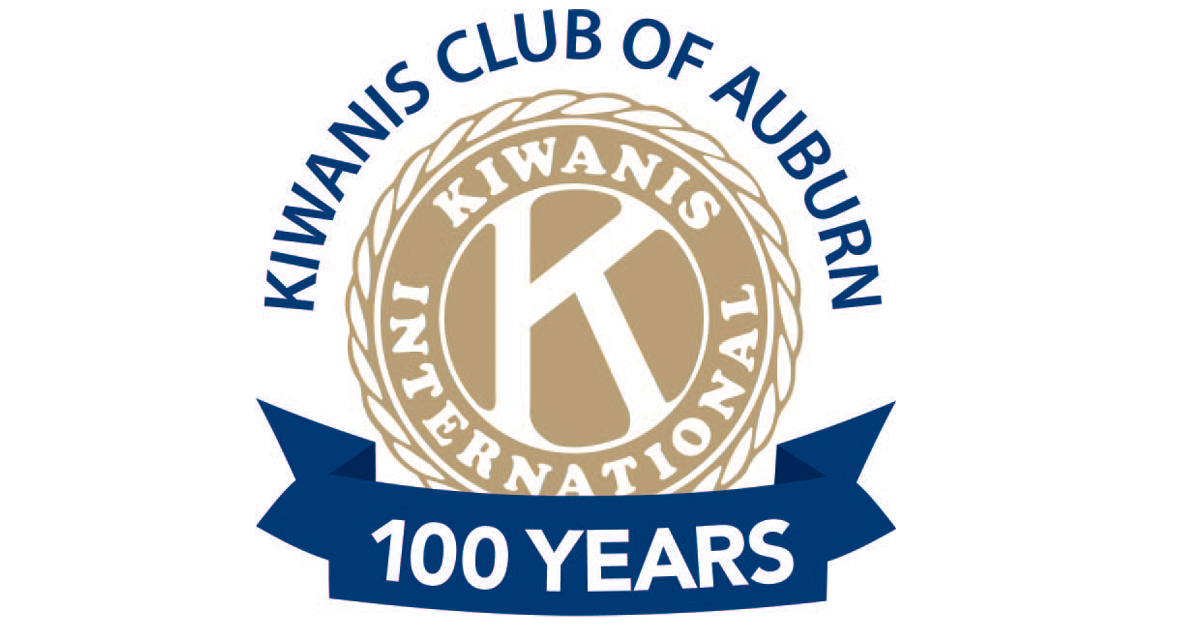 The Kiwanis Club of Auburn is celebrating 100 years of service to the City of Auburn community, and you're invited! The Club's Centenary Luncheon will be held on Saturday March 19 at 12:00 p.m. at Bogey's Public House.
Founded in 1922, the Kiwanis Club of Auburn has more than fifty members and business leaders. When club members needed to meet in the morning, the club founded the Kiwanis Valley Club (1974), which also continues to serve our great community.
A diverse group of people, the Kiwanis Club of Auburn is passionate about improving the lives of our children and our communities. The club and its members volunteer, fundraise and carry out many service projects to help build strong, safe and welcoming bridges for all to cross into a better future.
Kiwanis' main goal is to be involved at all levels of education, with programs such as K-Kids (elementary), Builder's Club (intermediate), Key Club (senior), and Circle K (higher education). . In addition to these Kiwanis programs, the Kiwanis Club of Auburn is proud to partner with other service clubs, the city, organizations and schools to help support and encourage young people. Some of these organizations include the Auburn Food Bank, YMCA, See-Ya Later Foundation, Little Libraries, Kiwanis Children's Cancer Program, Boy Scouts of America, Miss Auburn, and Miss Auburn's Outstanding Teen, and many more.
Auburn Kiwanis Club Centennial Luncheon
What: The Kiwanis Club of Auburn celebrates 100 years with luncheon and auction
When: Saturday, March 19, 2022, from 12 p.m. to 1:30 p.m.
Where: Bogey Public House (Auburn Golf Course – 29630 Green River Rd SE, Auburn WA)
Cost: $25, please pay at the door
Dress is casual
If you would like to attend this special event, please contact Tawnya McLavey no later than March 4st to reserve your place [email protected] . Lunch is $25 per person and all proceeds will go to our children's programs in the Auburn community.
To celebrate our centenary, each member has committed to 100 hours of service. If you would like to volunteer and get involved in service alongside us, please check out our social media pages and connect with us! Kiwanis Club of Auburn Facebook (link) Auburn Kiwanis Club website (link)
If you cannot attend and would like to help support our club, please send a check to our Kiwanis Kactus Foundation, 901 E Main St, Auburn, WA 98002. Please refer to it as "Centennial" in the memo.
About Kiwanis Club International

Kiwanis International is an international service club founded in 1915 in Detroit, Michigan. It is headquartered in Indianapolis, Indiana, USA, and is located in over 80 countries and geographies. Since 1987, the organization has also accepted women as members. Kiwanis and its family of clubs have more than 600,000 members. Each year, Kiwanis clubs raise more than US$100 million and volunteer more than 18.5 million hours to strengthen communities and serve children.