Kamloops Flying Club celebrates its 50th anniversary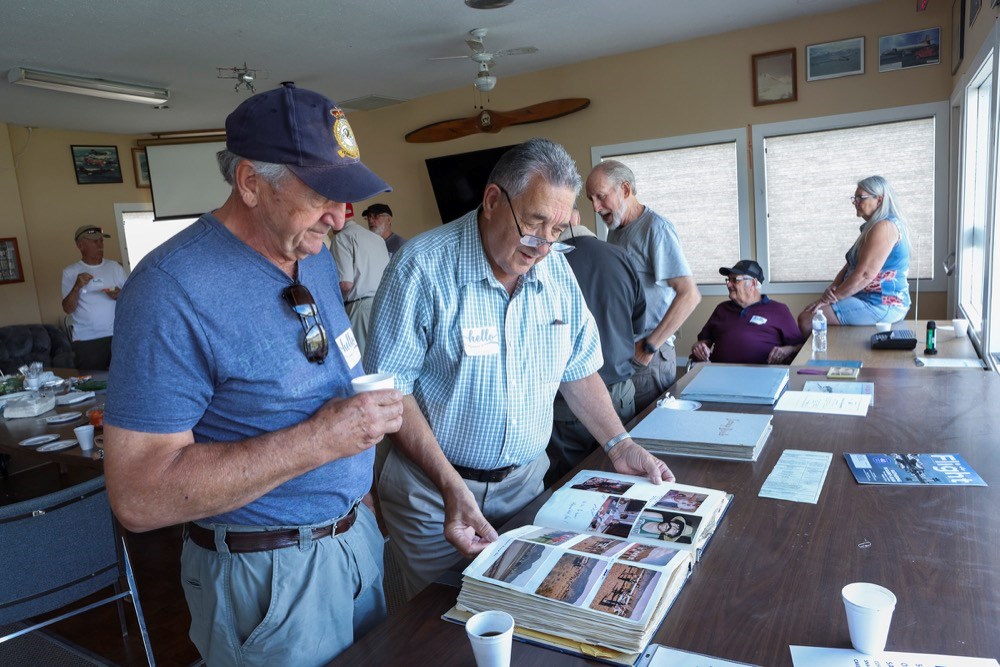 The local flying club saw 50 years in the skies of Kamloops.
The Kamloops Flying Club celebrated its 50th anniversary, celebrating the occasion with current and former members, including some who were there when it all began.
The club was established in 1972 with a distinction few flying clubs had at the time – it pledged never to own an aircraft.
While other clubs purchased aircraft for members, the Kamloops Flying Club endeavored to be a social club with the goal of promoting aviation.
Allan McNeely, 89, joined the club about a year after its formation and recalled attempts to get a flying club off the ground in the past had failed.
"Most flying clubs own planes and have instructors, but the decision was made because of the failures of previous clubs," McNeely said. K.T.W. ahead of the club's 50th anniversary celebration at its clubhouse on Saturday August 27.

McNeely said the club's approach meant it could survive the ups and downs it had experienced over the years, without the financial pressures of maintaining a plane and paying an instructor.
The club maintained around 100 members throughout the 70s, 80s and 90s, McNeely said, and weekends when seven to 10 planes flew to a particular destination were common.
But in the 90s the club hit a low point, having shrunk to just 14 members.

McNeely said it was a sign of those times, with costs rising and clubs of all kinds closing across the country.
"Insurance costs skyrocketed for planes, so a lot of people sold, got rid of their birds and stopped flying," he said.
But without the pressures of aircraft maintenance and personnel costs, the club was able to survive, and in the years that followed returned to a healthier membership of 40 pilots, former pilots and aviation enthusiasts.
Its members own planes like single-engine Cessnas and Pipers, mostly four- or two-seaters, McNeely said.
Club President McNeely is also the oldest member of the club. He still flies about once a month, he said, renting plane time at flight school.
The club's youngest member is around 25, McNeely said, noting that membership is open to anyone interested in advancing aviation in general.
"Most of the new members have been flying for a while and have moved to Kamloops and joined the club, or those who recently got their license," he said.