Kindness Club offers smiles around Oak Grove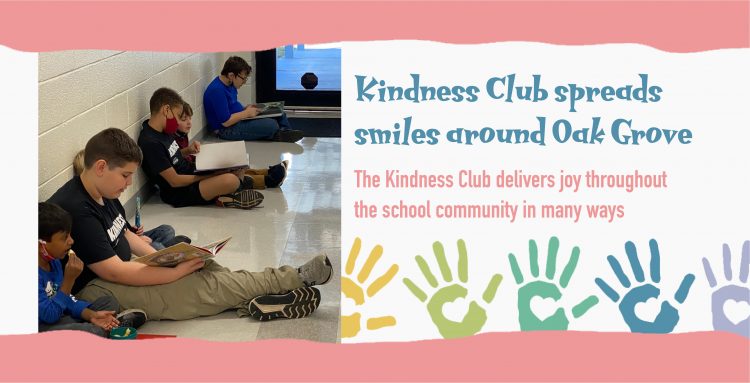 Being nice doesn't cost you anything and a group from Oak Grove Elementary love to share the wealth. The Kindness Club has been busy spreading warmth and smiles throughout their school.
The Kindness Club is made up of Braves in Natalie Whitson's 5th grade class, and their goal is to spread kindness and joy throughout their school community. Their activities include visits to kindergarten twice a month to read or make crafts with their friends, greet students in the car driver queue, write notes of encouragement to teachers and staff, and random acts of kindness.
"I hope the students in my class will notice the impact that one act of kindness can have on someone. I want them to feel the joy of being kind to others, "Whitson said. "My ultimate hope would be that every child in my class would leave here and continue the journey of always looking for a way to spread kindness to those around them."