New owner of Water Valley Golf Club makes changes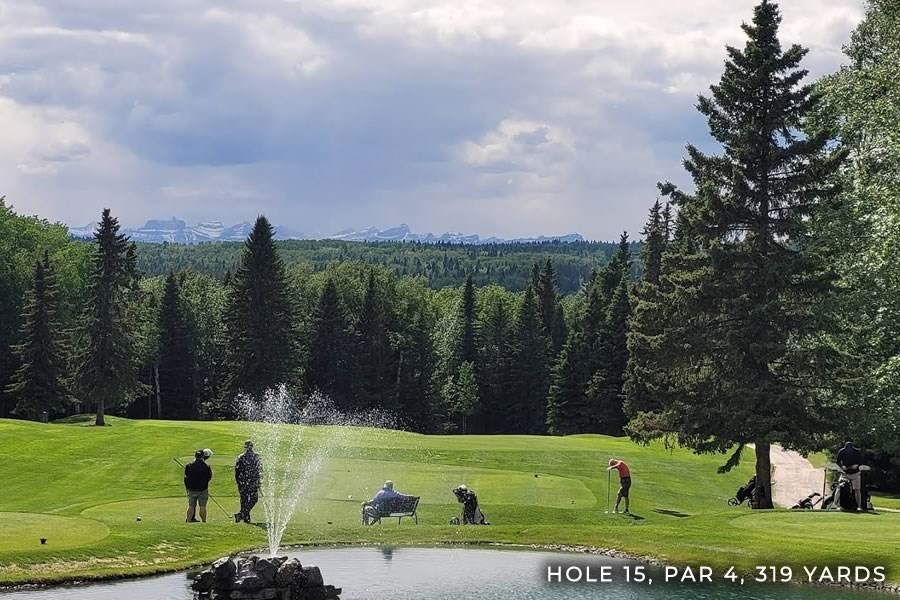 After 35 years, Water Valley Golf Club has changed ownership and big changes are afoot.
After 35 years, Water Valley Golf Club has changed ownership and big changes are afoot.
The new Director of Golf at Water Valley, James Darby, is delighted to welcome back golfers who may be familiar with the par 72 course, so they can see the new improvements.
"You will see dramatic improvements throughout the place." he said.
The clubhouse, pro shop and snack bar are currently undergoing extensive renovations. All three areas are undergoing a major interior and exterior overhaul.
The course itself is also being improved, according to Darby.
"The future aspiration is to change the design of some of the holes, which allows better access for people to the clubhouse," he said.
Darby arrives in Water Valley after a stint at Cochrane Golf Club. He was a British Army golf instructor and is in his final year of studying for a golf management degree.
The new owners are Pat Thomas, a businessman living in Las Vegas, Nevada, and Jeremy Dueck of Bearspaw. Under new ownership, Water Valley will be a semi-private course, meaning it will be open to the public as well as paying members.
Growing up, Dueck worked at numerous private golf clubs around Winnipeg, Manitoba and played golf competitively at various levels. Thomas is an entrepreneur who owns seven McDonald's franchises and other businesses.
For youngsters looking to learn the game, Water Valley offers junior golf performance camps from May 16 to June 20, June 27 to July 25, and August 8 to September 12. Classes are held Mondays from 4-7 p.m. and cost $120 or $260. for all three camps. Juniors will learn to improve their swing, short game and mental fundamentals. They will also learn training tips to improve mobility, core stability, strength, speed and power.
They will also host tournaments and other events throughout the 2022 season.
For more details, visit watervalleygolf.ca.