Pagan & Shinto News: University of Adelaide Occult Club Enrollment Rejected After Complaint Could Summon Satan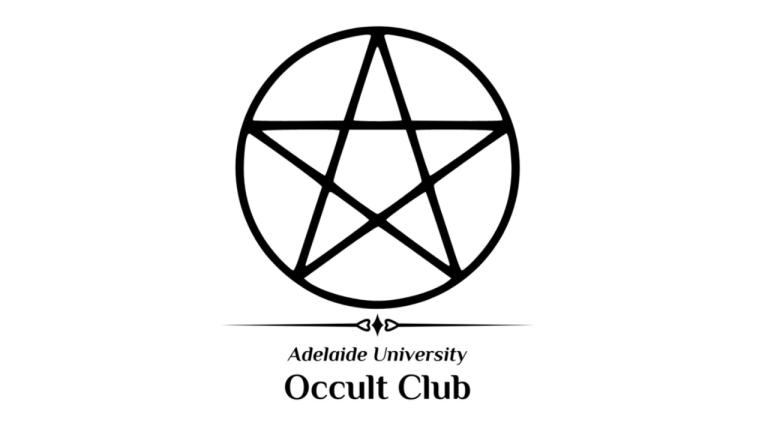 Top stories of the week on paganism and Shintoism:
Australia: Occult club's registration rejected after claim it could summon Satan to University of Adelaide
United States: the last of the "witches" of Salem pardoned 329 years after being convicted of witchcraft
Japan: the Sanja Matsuri festival with 3 'mikoshi' returns to the Asakusa region
Read more below…
*=Registration may be required.
Pagan News
Australia: Occult club's registration rejected after claim it could summon Satan to University of Adelaide
ABC News
A club of pagans, witches and satanists claims its membership of the Adelaide University Union was rejected due to a complaint that its members could summon the devil on campus…
United Kingdom: Colchester museums renew their appeal to fund an exhibition on witchcraft
Daily newspaper
The appeal was launched by Colchester Museums last month to raise £15,000 for an exhibition called Wicked Spirits – Witchcraft and Magic at Colchester Castle. But despite having been open for donations for over three weeks, Art Fund – which is the national art charity – has only managed to raise £3,400 of its £15,000 target. .
United States: A painting supposed to represent Marie Laveau sells for nearly a million dollars
The Wild Hunt
A portrait of a Creole woman commonly considered Louisiana's famous voodoo queen Marie Laveau was auctioned last week at the Virginia Museum of Fine Arts (VMFA) for $984,000, which could be a record price for a portrait. from Louisiana…
United States: A new exhibition coming to the Buckland Museum of Witchcraft and Magick explores spiritualism during the pandemic
Clevescene
Buckland has just announced that it is once again partnering with Taggart for MEDIATRIX: New Work by Shannon Taggart, an exhibition of 25 photographs capturing spiritistic phenomena during the Covid-19 pandemic…
Vladimir Putin's voodoo doll is on sale in Kyiv with a noose, pins and a coffin
Subway
The Putin doll is wrapped in a coffin, complete with a noose and pins with the Ukrainian flag on them…
USA: The "sonnenrad" used in shooter manifestos: a spiritual symbol of hatred
The conversation
Just before the supermarket shooting that killed 10 people on May 14, 2022 in Buffalo, New York, the suspected terrorist posted a manifesto online. The top is adorned with a "sonnenrad", or "black sun", an ancient Nordic symbol…
Shinto News
Sanja Matsuri Festival with 3 "mikoshi" Returns to Asakusa Area
The Asahi Shimbun
The massive Sanja Matsuri festival featuring three portable "mikoshi" shrines returned on May 22 for the first time in three years to the crowded streets of Tokyo's Asakusa district and with some virus restrictions enforced…
As Japan reopens to tourists, why does Kanda Shrine suddenly need guards and surveillance cameras?
South China Morning Post
An increase in thefts from collection boxes and, worryingly, the theft of religious statues and ancient artifacts has forced shrines to implement security measures…
Fluffy owl chick at shrine in eastern Japan attracts bird watchers
Mainichi
A cuddly owl chick at a shrine in this eastern Japanese city is attracting photography enthusiasts…
Other news
Egypt: Beautiful paintings of ancient Egyptian goddesses revealed under layers of bird poo
Live Science
Archaeologists have uncovered an astounding 46 depictions of ancient Egyptian goddesses, which were previously buried under layers of soot and bird poo. Artists created the detailed and colorful frescoes on the ceiling of a temple nearly 2,200 years ago…
Religion in Roman Britain: spreading the word of the gods
Additional story
The Romans were only too happy to share their pantheon of deities with native Britons – and learn a bit themselves too…
Dionysus, Greek God of Wine and Revelry, Was More Than Just a "Party God"
National geographic
Dionysus could bring holy ecstasy to his followers and cruel vengeance to his enemies. Associated with the Renaissance, it shaped religious practices across the Mediterranean until the dawn of Christianity…
'Witch Hunts' of Yesterday and Today

United States: the last of the "witches" of Salem pardoned 329 years after being convicted of witchcraft
national post
Eighth graders took up the cause of Elizabeth Johnson, the last accused "witch" in the Salem witch trials…
India: Tribal man accused of 'witchcraft' kills himself after being forced to eat excrement
The new Indian Express
A 67-year-old tribal man killed himself on Thursday after he and five others were forced to consume human excrement following a verdict in a kangaroo court in West Bengal for allegedly "practicing witchcraft". ..
United States: a New York man said he killed his sister for "her witchcraft"
daily beast
A New York man accused of stabbing his 67-year-old sister to death with a bayonet and an awl told police he did it because he was 'done with his witchcraft', according to reports. court documents…
Africa: Group hails Church of Scotland for reconsidering 'witchcraft' laws
Sahara reporters
Advocacy for Alleged Witches says it received the news with great excitement and hope for the future of its campaign to end the witch hunt in Africa…