Queen Price Community Garden Club presents $ 35,000 check to Kilgore College to benefit local high schools | News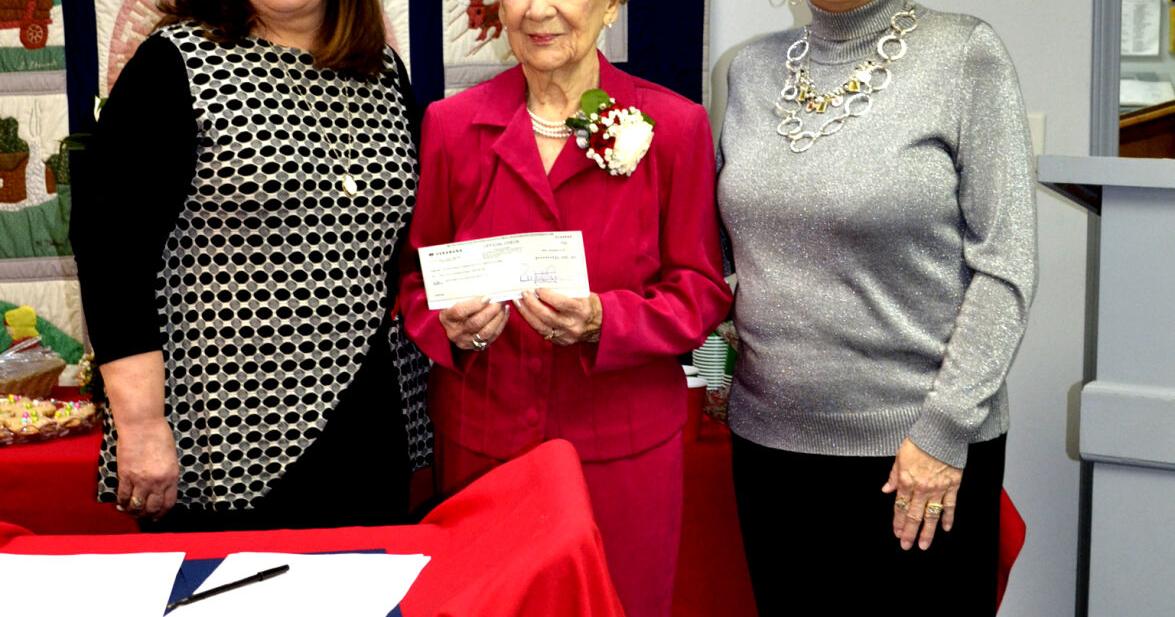 Members of the Queen Price Community Garden Club in East Texas presented a $ 35,000 endowment check to Kilgore College on Friday to benefit Overton, West Rusk and Leverett's Chapel High Schools.
Summoned to the London Museum in New London, club president Debbie Poole officially presented the check to Merlyn Holmes, Executive Director of the Kilgore College Foundation.
"The Kilgore College Foundation will share this endowment among senior graduates from Overton, West Rusk and Leverett's Chapel," Holmes explained.
Another honor was bestowed that afternoon when Poole said the endowment was named after Helen Vaughan, a longtime associate of the Garden Club. The President congratulated Vaughan on his 45 years with the Garden Club and recognized Vaughan's service as club president.
"She joined in 1976 and immediately went to work," said Poole. "As president, the club attended and was a member of the Texas Association of Garden Clubs. They took part in contests, flower shows, spaghetti dinners and Christmas house tours. Helen brought beauty and knowledge to our community. When she planted trees – and she planted many – she watered them one pitcher at a time. Helen has always been really, really involved.
After Poole presented Vaughn with a commemorative plaque, the honoree expressed appreciation.
"It's a joy for me because I do what I love to do. We worked together and we worked hard. Not just in Overton, but also in our area schools: Overton, West Rusk and Leverett's Chapel. "
Vaughan is originally from Johntown, Texas, and has been married to Lawrence Vaughan for 75 years. Lawrence is a former county agent and retired from the Texas A&M Agriculture Center in Overton. Together, the Vaughans have three children, nine grandchildren and four great-grandchildren.
Poole capped the tributes by informing witnesses that it was Vaughan's 96th birthday. The president led the group singing "Happy Birthday".
The Queen Price Community Garden Club was founded in the 1930s and is named after Mattie Queen Price, a founding member who lost his life in the London school explosion in 1937.