Richmond Artistic Swim Club wraps up spectacular season with water show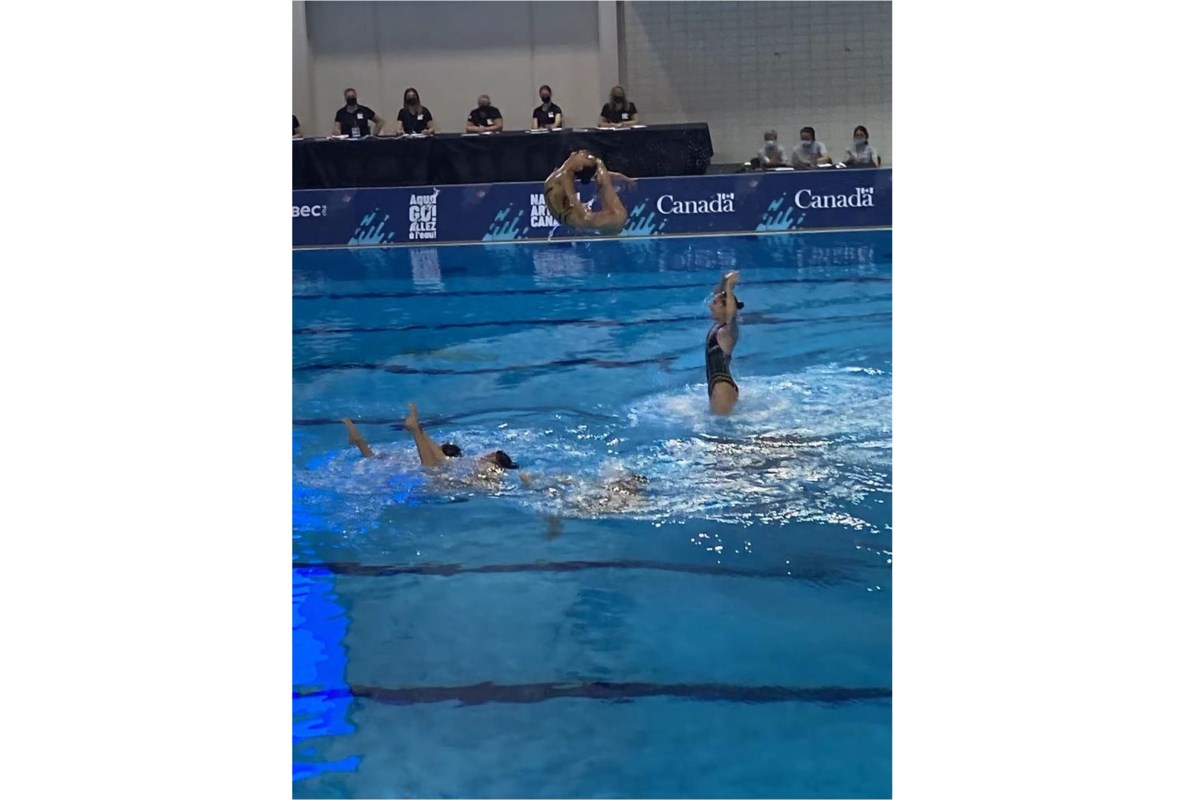 The show is held at Watermania from 1:30 p.m. to 3:30 p.m. on Saturday, June 18.
Pacific Wave Synchronized Swim Club (PWS) is hosting a water show tomorrow at Watermania to celebrate the end of a successful season.
The event aims to showcase the club's incredible routines this season and showcase a routine that includes all of the club's athletes.
"In this routine, everyone will learn to work together and do cool moves with senior athletes," explained Meng Chen, technical director of PWS.
Friends and family will also have the chance to get in the pool and try artistic swimming with their children.
"It's actually my first time to hold a water show for this club. I'm very excited as a coach," Chen said.
The PWS Provincial Team competed at the Jean Peters Provincial Championships in Kamloops earlier this month, winning solo gold and bronze medals for the 11-12 age category and a bronze medal solo for the 13-15 year old category. The 11-12 duo placed 5th, while the 13-15 team placed 4th overall.
The club has also won big domestically, with its junior mixed pair team winning gold and senior pair winning silver medals, and the rest of the members achieving impressive placings.
"The water show should be a fun, connected and creative event to end our season," Chen said.
Admission to the show is by donation, and it is scheduled to run from 1:30 p.m. to 3:30 p.m. tomorrow at Watermania in Richmond.