Rotary club seeks sponsors for the annual Rotary Salutes Awards program | BanksNewsTODAY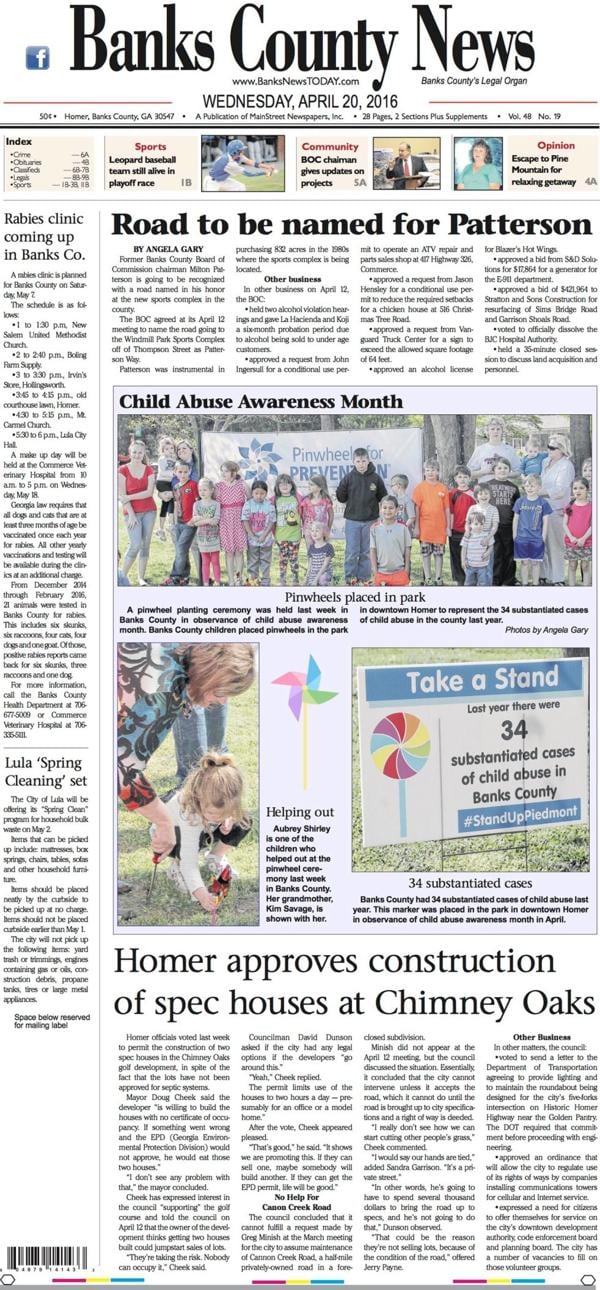 The Rotary Club of Banks County is seeking sponsors for the third annual Rotary Salutes Awards Program, which will take place at Hidden Acres Wedding & Event Barn at noon June 15. This event will honor first responders and community leaders who go above and beyond the call of duty in service to county residents.
According to Rotary Club of Banks County President Michael Housworth, "sponsorship funding is needed to help us pay for the cost of the awards and the food provided at the luncheon." Traditionally, first responders in attendance receive a free lunch during the awards program.
"It is the least we can do to provide our officials with a good lunch as part of the general festivities and often our sponsors are delighted to have the opportunity to foot the bill for some of these lunches," Housworth said. .
There are different levels of sponsor packages available ranging from $100 to $500, and sponsors will receive promotional consideration in return for their contributions. For more information about sponsoring the Rotary Salutes event, contact Sponsor Chairman Rick Billingslea at 706-499-2250 or email BanksCountyRotary@gmail.com.
The Rotary Salutes event includes a number of very special awards in two general categories, public safety and public service. Public Safety Awards include Public Safety Unit of the Year, Merit Award, Public Safety Professional of the Year, Lifesaving Award, and Bravery Award.
There are four awards in the Public Service category, including Public Safety Supporter of the Year, Education Community Impact, Community Leadership and Distinguished Service.
Nominations for these awards are currently being accepted by the club. Nomination forms can be obtained from any Rotarian in Banks County, or by email request to BanksCountyRotary@gmail.com. The deadline for nominations is May 27, 2022. Form pages are also posted on the club's Facebook page at fb.me/BanksRotary.