Salem Man Recognized for Enduring Commitment to the Boys & Girls Club | New Hampshire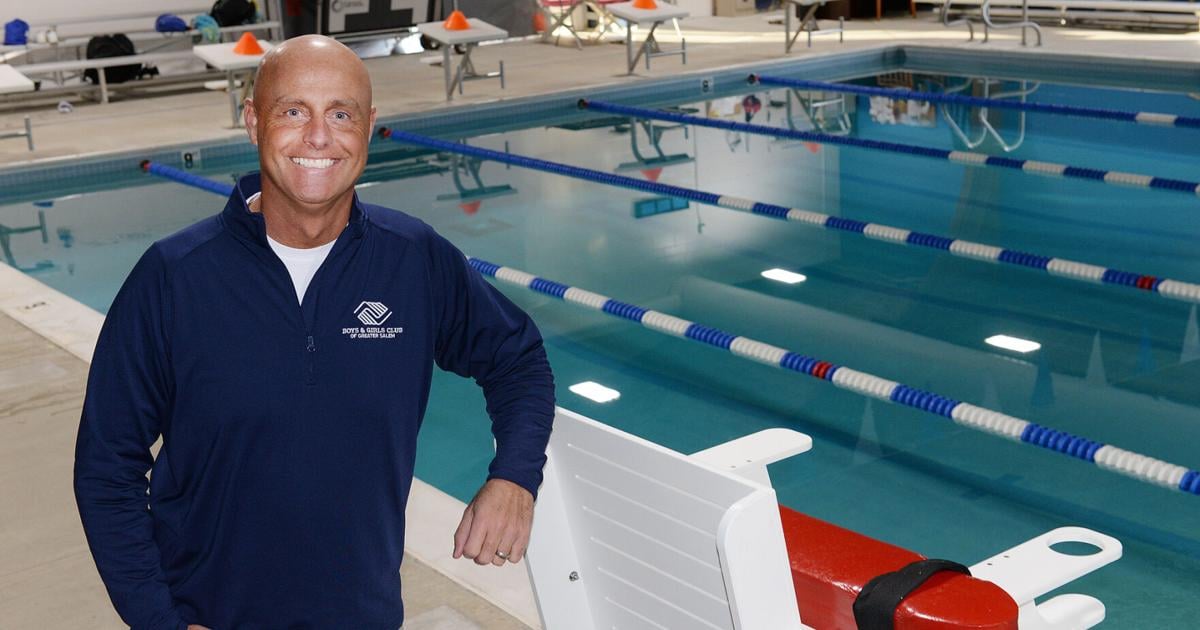 SALEM, NH – David Demers has said he was petrified the first time his mother brought him to the Salem Boys Club.
It was 1976 and Demers was 9 years old. His family had just moved from Andover to Salem and a week later his mother, Shelagh, in his 1970 green Monte Carlo drove him to the club on Geremonty Drive.
"She brought me over there and dropped me off and I got scared," Demers said.
His fear, however, was short-lived. Especially when he learned that the club had a pool and a swim team.
Those first few steps inside became part of a lifetime of accomplishments and friendships that now serve as the foundation for Demers' continued support and fundraising for the club.
The club, now the Boys & Girls Club, is "a place where you create memories for life and it's a safe place for children," said Demers.
Now a 54-year-old real estate developer, husband and father, Demers was named the club's "Man of the Year" at the annual awards ceremony on December 9.
The award is given to "an individual who, through their service, support and recognition, has had the greatest impact on the success of the boys 'and girls' club movement in Greater Salem."
Demers was also named "Boy of the Year" by club management in 1983, just seven years after his arrival.
The award earned him a trip to visit President Ronald Reagan at the White House in Washington, DC
But once there, a scheduling issue for the president canceled the youngster's in-person visit. While Reagan had to abruptly leave, Demers said he had caught a glimpse of him again. Reagan smiled and waved at him.
"It's something that stood out for me. It took him a second to do this for someone else, "said Demers.
Demers and her husband, Michael Mazalewski, are the co-founders of DM Demers Real Estate Investors. The couple own rental properties and design and renovate properties. Whether they're renting or selling, Demers said they were working to improve the properties "like we're going to move in on our own."
Graduating from Salem High School in 1986, Demers also served as a Salem Special Constable for 12 years.
His work with the club, through the board of directors, includes fundraising and planning for the annual auction. He and his close friend and volunteer Joanne Flynn are also working diligently to fund a summer camp for kids who can't afford it, he said.
He's also proud of his partnerships with other community leaders, including Joe Faro of Tuscan Brands, who teaches the kids at the club how to cook.
Club members can also "learn to swim and become a lifeguard there". Other practical things, including homework help, are offered on a daily basis.
"We're the cool school with a pool," Demers said.
Demers said he was touched by the support the club's family gave to his relationship with Michael and their son, Oliver, 10.
David and Michael have been together for 22 years.
"I'm very proud of that. It makes me smile when I think about how supportive the club is," Demers said, noting that he was unsure if that type of acceptance "was something I would see in my life. life. "
For more information on the Boys & Girls Club, see salembgc.org.
Follow reporter Jill Harmacinski on Twitter @EagleTribJill.