San Antonio FC beat Las Vegas Lights FC 2-0 for the club's record 18th win of the season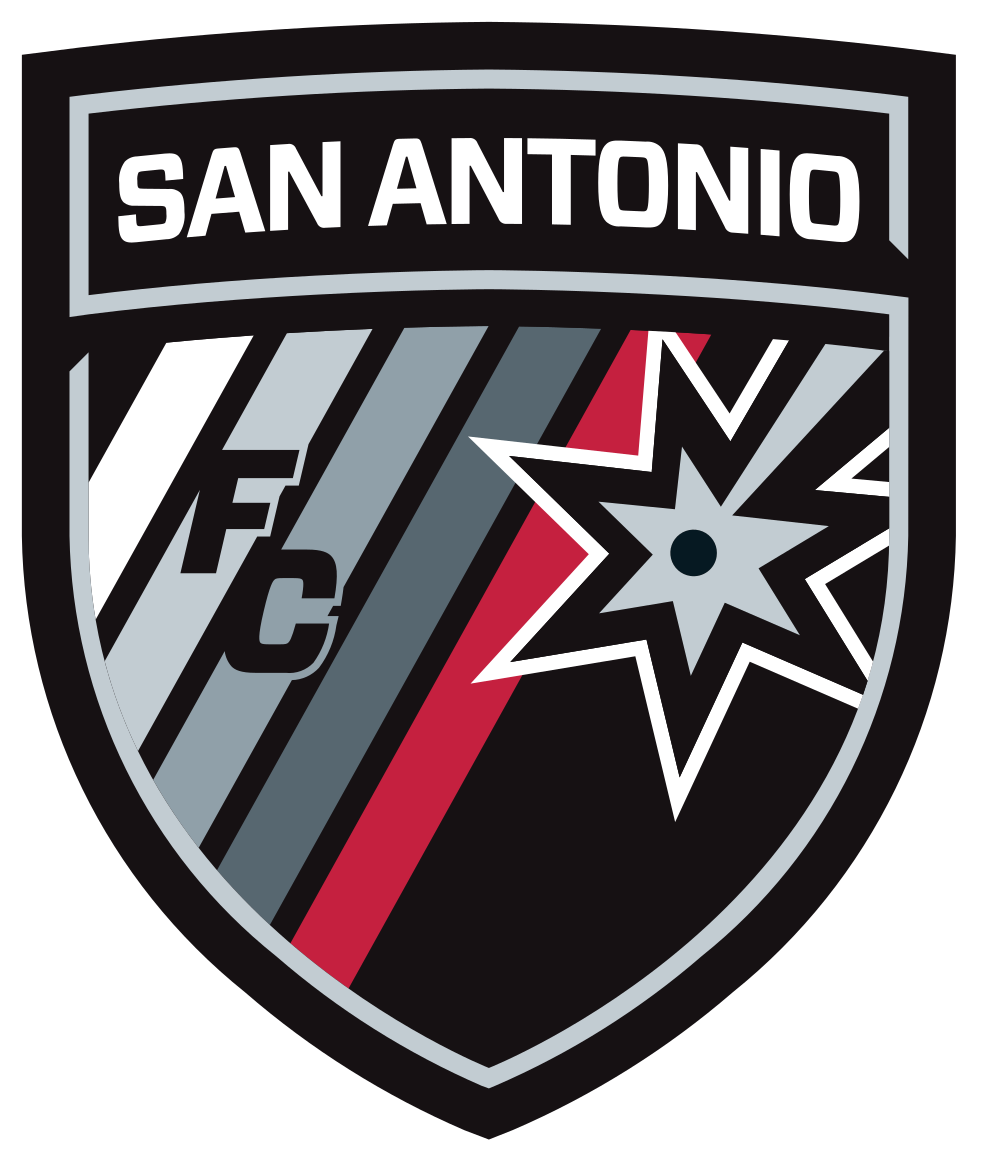 August 14, 2022 – United Soccer League (USL) Championship – San Antonio FC Press Release
SAN ANTONIO — San Antonio FC beat Las Vegas Lights FC 2-0 tonight, taking the team to an 18-4-2 record that sets a new club record for single-season wins. The team's 56 points are still good for first place in the USL Championship.
SAFC scored the opening goal for the second time in as many matches, Nicky Hernandez tearing up a shot from outside the box to make it 1-0. The goal was Hernandez's second of the season and Shannon Gomez registered his fourth assist of the season to tie the game for third on the team.
San Antonio added a second goal in first-half stoppage time, scoring on an own goal after Jasser Khmiri kicked in a header that was redirected in front of goal.
Goalkeeper Jordan Farr kept his 10th clean sheet of the season and 12th for SAFC, keeping the team tied for the most in the league.
SAFC is at home again next Saturday, hosting Rio Grande Valley FC at 8:00 p.m. CT. Tickets for the game at Toyota Field are available on SanAntonioFC.com or the SAFC app, with the game streaming on Bally Sports Southwest Extra and ESPN+.
Scoring summary:
SAFC: 1-0, Nicky Hernandez (Assisted by Shannon Gomez) 26′
SAFC: 2-0, Alejandro Lara (own goal) 45+1′
Disciplinary summary:
LV: Yellow Card (Alejandro Lara) 45′
SAFC: Yellow Card (Justin Dhillon) 53′
LV: Yellow Card (Frank Daroma) 83′
SAFC: Yellow Card (PC) 90+3′
Attendance: 5,521
SAFC Starting XI: GK: Jordan Farr; D: Carter Manley (Jordy Delem 26′), Jasser Khmiri, Saad Abdul-Salaam, Shannon Gomez, Connor Maloney; M: PC (captain), Nicky Hernandez (Ates Diouf 62′); A: Samuel Adeniran, Santiago Patiño (Elliot Collier 62′), Justin Dhillon (Ignacio Bailone 82′)
Unused Subs: Grant Makela, Henrik Sakshaug, Roman Holt
Post-game notes:
SAFC drops to 18-4-2 this season with 56 points, leading the USL championship.
San Antonio FC's 18th win of the season marked a new club record, beating the previous record of 17 set in 2017. SAFC are now just six points off the club record for points.
San Antonio's 12 clean sheets this season are the most tied in the USL Championship.
Jordan Farr's 10th clean sheet of the season is tied for second in the league and leads the Western Conference.
Nicky Hernandez's 26th-minute goal was his second of the season and first since April.
Shannon Gomez's assist on Hernandez's goal was his fourth of the season, tied with Connor Maloney for second on the team.
SAFC remains 18-0-2 on the season in scoring and 16-0-0 in scoring first.
Quotation:
Head Coach Alen Marcina
(On victory…)
"I think they did fantastic things. They won and deserved all three points tonight, start to finish. They did extremely well. Third game in eight days, with the number of injuries we have. .. we never made excuses, it's just our reality And the way we performed, I'm super proud of the collective.
Midfielder Nicky Hernandez
(On what happened on his goal…)
"I'll tell you the real story. This morning I got a text. From our
captain…one of our leaders, Mitch[ell Taintor]. Unfortunately, he didn't play, but he was still leading us. He texted me, he sent me a video. He's like, I think that was the Arsenal game. Arsenal versus Leicester. Someone shot through it. He's like 'man, you should do this.' And I'm like 'brother, I'm going to score tonight and do this.' … We have the receipts if you want them. We'll send the screenshots… He was like 'try it man, if it fits, it fits otherwise it doesn't.' So I credit Mitch for that, I wouldn't have thought of it, I would have just crossed it out."
Goalkeeper Jordan Farr
(On a new defensive formation tonight…)
"It helps to have a system that's like this, it's all principle-based. Every person that's signed to SAFC understands the principles that Alen tells us. So it's really about hooking up the guys and then finding the form and to really build from that form. . . But it's hard when you haven't played Jordy Delem hasn't played, it's Saad [Abdul-Salaam]First 90 minutes in two years. Jasser [Khmiri's] back in range. It was a weird night but it shows how good our team is, it's a night that proves how good our team is."
• Discuss this story on the United Soccer League Championship message board…
The views expressed in this release are those of the organization that issued it and do not necessarily reflect the thoughts or opinions of OurSports Central or its staff.