Southwest Bluegrass Club Presents Bluegrass at Settlement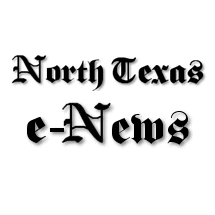 Grapevine, Texas — Calling all Bluegrass lovers! Grapevine is pleased to host the Southwest Bluegrass Club's free show and jam series, Bluegrass at the Settlement, taking place from noon to 4 p.m. on the first Saturdays of the month through October 1, 2022 (August 6, September 3, October 3. 1).
Sessions will be held at the Ted R. Ware Plaza at the Settlement to City Museums, a venue that houses a collection of 19th-century structures representing Grapevine's unique history, including a printing press at Keeling House, Donald School House and the Cotton Ginners Museum.
There is a picnic area, porches, and several shade trees where guests can place chairs to sit and listen or play. A band will play from 12 p.m. to 1 p.m., followed by open jam sessions. Friends and family are invited to join in with their acoustic instruments. Ample parking is available.
WHAT: Bluegrass Show and Jam (band performance, followed by open jam circles)
WHEN: The first Saturdays of the month, now until October 1, from noon–4 p.m.
WHERE: Settlement at City Park, 206 W. Hudgins St., Grapevine, TX 76051
WHO: Anyone who appreciates Acoustic Bluegrass music
About the Southwest Bluegrass Club
The Southwest Bluegrass Club is an all-acoustic jamming band dedicated to preserving and educating others about the fun genre of Bluegrass music.
About Grapevine Convention & Visitors Bureau
The Convention & Visitors Bureau acts as the promotional arm of the City of Grapevine and is responsible for actively selling, marketing, and publicizing Grapevine globally. The Bureau promotes the city's hotels, meeting facilities, historic and family attractions, festivals and events, dining establishments and retail businesses to the group meeting and leisure markets.