Sundre Bike n' Ski Club proposes a pump track proposal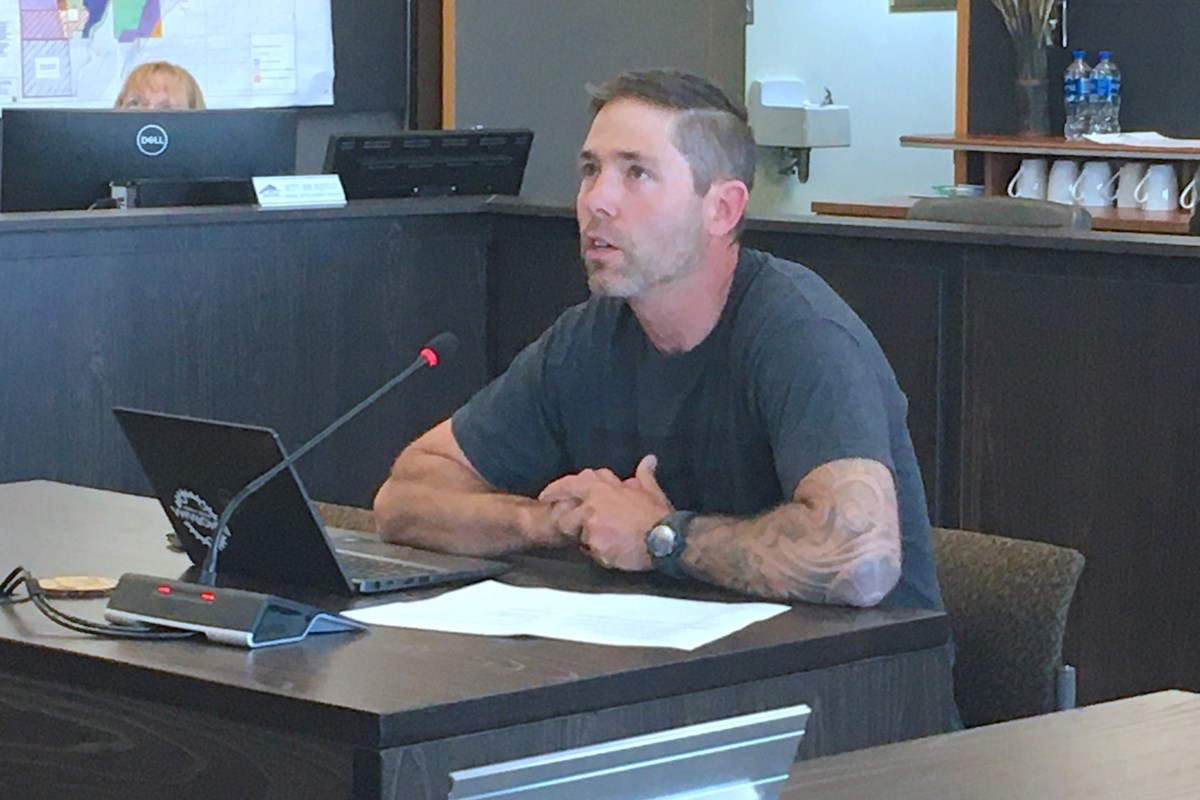 Sundre Council expresses interest in approving the development of a dirt road with large bumps and banked turns for people to race on their bikes
SUNDRE — A local group is super excited about a project they are proposing.
Several members of the Sundre Bike n' Ski Club attended a recent board meeting to present a case for a pump track which they believe would provide a multitude of benefits not only for health and recreation, but also the potential economic benefits.
"Sometimes over the weekends a lot of campers come through Sundre, but they don't necessarily stay in Sundre," said Josh Rozenhart, who spoke on behalf of the group as a delegate to city officials.
"And so what the Bike n' Ski Club is trying to do is kind of centralize more recreational activities to keep people in town."
One such option, Rozenhart said, is a pump track — somewhat similar but definitely not to be confused with a skate park.
"It's a track laid out almost like a racetrack with rollers they call it – basically big bumps – and banked corners so people can race on either bike," said he declared. "Or if you have a paved version, you can fit scooters and skateboards on it as well."
Pump tracks have gained popularity all over the world, he said.
"There is a big enough audience for the pump tracks. They've been around the world," he said, expressing optimism that local events could eventually be held.
The club's current proposal, he said, is for a dirt pump course as opposed to a cobblestone course.
"There are pros and cons," he said.
In a nutshell, earth pump tracks are more affordable to build in the short term, but don't hold up particularly well and therefore incur long-term maintenance costs, he said, adding that they are aimed at also exclusively to bicycles.
On the other hand, although paved pump tracks are much more expensive to build in the short term, they not only have much lower long term maintenance costs, but are also much more inclusive and can accommodate scooter users. and skateboards, he said.
Starting with a dirt road to get a feel for its popularity could also eventually lead to moving to a paved course, he said.
Anyway, a pump track "adds another possibility for people to stay in Sundre and do things with their kids or do things as adults, because I'm an adult and I do this stuff all the time."
And depending on where the pump track might end, it could also help give businesses an extra boost, as people would already have their bikes close at hand to quickly get downtown without having to drive and find parking, he said.
"In a way, what we're looking for today, from you," he said, "is basically to have your approval to start looking for funding."
This is the first step, he says.
And should council decide to support the project in principle, the next step will be to identify a suitable, city-approved location.
Seeking clarification from the administration, the con. Owen Petersen asked what a motion approving the club's proposed pump track would look like.
Chris Albert, director of corporate services, said the administration would interpret such a council decision as "directing us to write a letter to the Bike n' Ski Club expressing the council's and the Town of Sundre's approval of a potential pump track".
Elaborating further, Albert added, "Board approval would only support the project".
The club would then return at a later date as part of its fundraising efforts by submitting an application under the Community Organization Grants scheme, he said.
Addressing a question to the club, Coun. Jaime Marr wanted to know if the track would only offer seasonal summer use or if it could also be used at other times of the year.
"That's a great question," Rozenhart said. "It depends on the type of track, of course."
The higher-priced paved track is more usable in the fall and early spring as soon as the snow melts, he said, adding that throughout the winter the club could also pave the way for the Jack Rabbit cross-country ski program. But a dirt road is more limited to seasonal use.
Com. Paul Isaac, who spoke in favor of the approval of the proposed project, expressed his enthusiasm while acknowledging the still uncertain cost factor.
"It's something we are passionate about," said Isaac, adding that the municipality should also be ready to work alongside the club.
"Because I know that at some point you will come back for money," he said with a chuckle, causing a chuckle in the council chamber.
Rozenhart said there are even small hamlets with paved pump tracks that are used by people from across the province.
Com. Connie Anderson asked how much land the pump track would need and where it could be located.
The proposal calls for a triangular-shaped plot of about 20 by 25 meters, Rozenhart said.
"It's going to depend on the overall design," he said, adding that there's a wide range, from big to small.
As for a potential site, he said a few areas on the club's radar include Lions Park on the south side of the pedestrian bridge that spans Bearberry Creek near Sundre Skate Park, as well as bare ground near the Royal Purple Park which has stood empty for as long as Rozenhart can remember.
This lot – located on the east side of Center Street North between 8th and 9th Avenues NE – is the site of a former gas station that was removed years ago and the property recently came up for sale.
"It would actually be a really great place, because it's big enough to have a pretty big track, but also really close to Snake Hill," Rozenhart said.
Mayor Richard Warnock asked about the construction process and whether there would be a lot to excavate or if instead fill would be added on top to create the rolling elements.
"Everything is above ground level," Rozenhart said. "They usually pack a clay base with some gravel…you don't have to dig."
The Board then passed a motion accepting the presentation for information and asking the administration to draft a letter of approval and coordinate with the group moving forward.
"Anything you can do to attract families to your community is a bonus," the councilor said. Chris Vardas.