The freshwater theater returns in May with THE BOOZE CLUB BUCKET LIST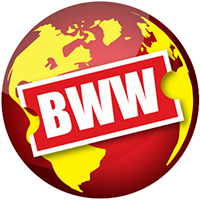 The Freshwater Theater presents The Bucket List of Booze Club, a regional premiere by Maureen Paraventi!
Collette's battle with cancer forces her to confront lifelong regrets and come to terms with the fact that her smart, ambitious daughter Ree-Ree idolizes her "Aunt Jen" far more than herself. Jen is a successful lawyer who failed in love and realizes she could be single forever. Animated grandma Mary Ann has a much younger boyfriend, Eric, who inadvertently makes her feel old, while Amy faces the classic challenges of the "sandwich generation": an empty nest, a sick parent, and a boring, unfulfilling marriage.
This amazing script will have you laughing till you sob as a group of friends help each other navigate more than one type of life change in their 50s!
The show will be directed by a member of the Freshwater Theater Company Rachel Flynnwho previously co-led Size at the Minnesota Fringe.
With Wini Froelich as Collette | Jean Wolff as Jennifer | Lynda Dahl as Mary Ann | Julie Ann Nevill as Amy | Ashley Hovell as Ree-Ree | Nick Manthe as Eric | Paul Somers as Barry
Staging – Taylor Engel, decor – Jessica Forga, props – Megen Ealain, lights – Corinne Steffens, sound – Ruth Virkus and Taylor Engel, costumes – Meghan Kent.
All shows at Crane Theater – 2303 Kennedy St. NE, Minneapolis, MN 55413
THE BOOZE CLUB BUCKET LIST
May 7, 9, 12, 13 and 14 at 7:30 p.m.
May 8 and 15 at 3 p.m.
Tickets: $25, $23 with Fringe Button/Student/Senior discount
Friends Contest
May 22 at 7:30 p.m.; Tickets: FREE
Reservations and information available at freshwatertheatre.com or call 612-816-8479.
COVID-19 Policies: All patrons will be required to show proof of vaccination and will be required to wear a mask when in the audience during the show. Performers will wear masks backstage and in common areas, but will not be masked when performing on stage.