The Long Goodbye ~ End of an Era at the Country Club | Local news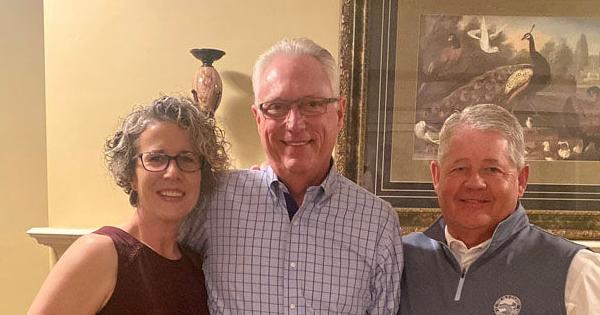 It's the end of an era for Wallace Long and the Country Club.
Long has served as manager of the clubhouse for the past 13 years, making him the third-longest-serving manager of the Country Club.
"The main reason I chose to leave is that my wife Lisa and I own Red Bud Deli and we recently opened Red Bud Kitchen in Knoxville," Long said.
"I had to put myself in a position where I could take care of all the bookkeeping and be able to help in both restaurants if needed and not feel like I was neglecting my responsibilities here at the club when I left."
Long joined the club in 1990 and has remained a member since.
"The members here are like one big family," he said. "I have been very lucky to have worked here for the past 13 years in this kind of environment where I can be friends with everyone.
Long was chairman of the board for several years.
He then served as vice chairman of the board in 2008 and became the official clubhouse manager in July 2009.
This job has provided him with many opportunities to help others, for which he is grateful.
"I think the best parts of this job are all the different opportunities the club has been able to offer people," he said. "We have helped families celebrate weddings by hosting their receptions here and have hosted several memorial services over the years."
Being a part of planning and executing events like these has been what Long enjoyed most because of the memories they hold.
"It has been a unique perspective for me to be able to see how the club works from different positions such as member, board member and manager and knowing what to expect at each level," said Long.
He believes the board is strong and full of diversity and that he will work in committee to oversee his responsibilities within the club.
Red Bud Kitchen has been open to the public for a few months now in Knoxville and has a partnership with High Wire Brewery.
"I am very grateful for my community here and plan to remain a member of the Country Club," Long said. "I am also excited for the new challenge and this new phase in my life. "