The Rotary Club of Weyburn hears how the Canadian Grains Bank is helping refugees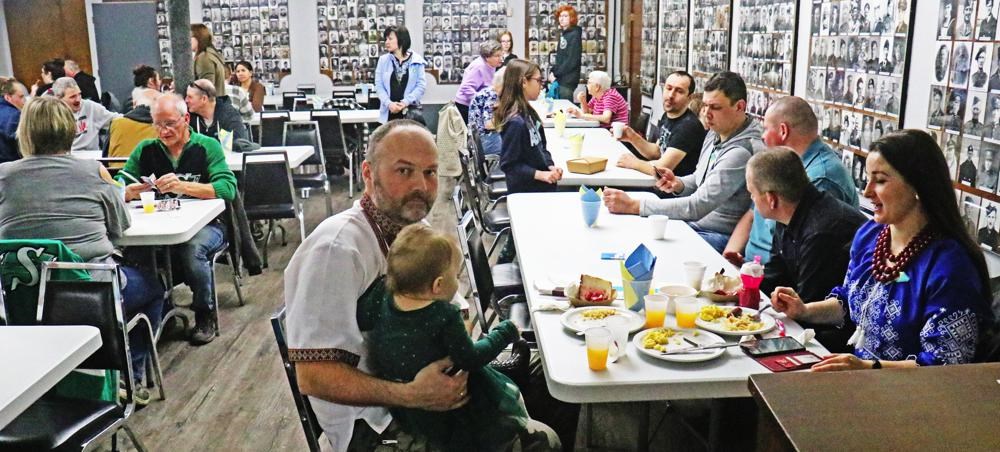 WEYBURN – The work of the Canadian Foodgrains Bank to reach hungry people, including people fleeing Russia's invasion of Ukraine, was detailed to members of the Weyburn Rotary Club on Thursday.
Rick Block, a regional Foodgrains Bank representative, spoke with the club via Zoom and explained the different ways the organization will help people.
He noted that the Foodgrains Bank is a partnership of 15 church agencies from 30 denominations as they work together to deliver food or resources to areas in need around the world.
The organization provides emergency food aid in times of crisis, but it also provides long-term responses that can help people have sustainable food sources over a period of time.
Last year, the Canadian Foodgrains Bank provided about $50 million in financing in 33 countries, Block noted.
Showing a graph of world hunger over the past few years, he noted that food aid agencies and groups were making progress until about 2014, and that over the past five or six years, the Hunger has started to rise again around the world.
The causes range from armed conflicts (as currently in Ukraine), to natural disasters and food system failures, such as those that occurred during the COVID pandemic.
CFB works where there are disasters, with hunger and suffering, and their response is in collaboration with local residents, churches and agencies.
Currently with the conflict in Ukraine, the Foodgrains Bank is working with agencies that are already in place along the Polish-Ukrainian border, such as the Canadian Baptist Ministry and the Mennonite Central Committee (MCC).
They provided food, humanitarian supplies and medical assistance to refugees fleeing Ukraine following the Russian invasion.
"Sometimes we can also provide food stamps to refugees who are stuck in one place and have little or no resources," Block said. "In some ways it's very basic, but it requires coordination. Resources help people move on to tomorrow or the day after.
Block explained the different sources of funding for their work. These include $25 million in core funding from Global Affairs Canada for international humanitarian assistance, as well as approximately $15 million in public donations and $14 million over five years from Global Affairs Canada.
The government will match the funds at a 4:1 ratio if the funds are used for emergency relief, such as for refugees in Ukraine, which turns a $1 donation into $5.
As Block explained, "The quid pro quo isn't when dollars come in, it's when dollars go out for projects."
If the dollars are going to conservation or agricultural projects to help people in the long term, then the ratio is 3:1, which turns $1 into $4, he noted.
Recently an emergency aid appeal to Ukraine had just ended, he said, and he wasn't sure why or if it would reopen, but it may have been subject to availability. furniture.
"We want to be open and very grateful for the generosity of Canadians," he added.
The CFB also works with local organizations when carrying out projects, such as in recent years working with a group in the Oungre region, where seeds and inputs were donated, as well as time to harvest them, and the crop proceeds when delivered to the terminal were then donated to the Foodgrains Bank.
Last year, more than 220 projects raised more than $6 million, including 34 in Saskatchewan, he noted.
The Canadian Foodgrains Bank is also advocating with federal politicians and will make an electronic postcard available for supporters to send to their MPs in Ottawa advocating for continued support for food relief work.
After the presentation, the Weyburn Rotary Club voted to confirm a Notice of Motion to donate $1,000 to the Foodgrains Bank, to specifically help refugees from Ukraine, and this was passed by all present. in person and via Zoom.