The Rotary club wants to create and operate an allotment garden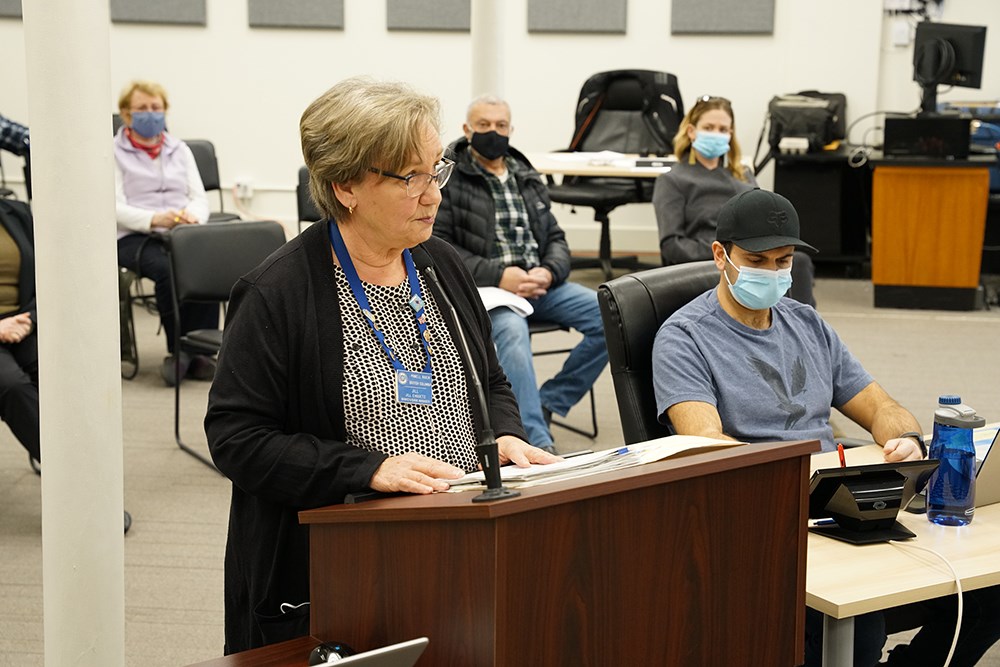 The Rotary Club of Powell River is seeking approval from the City of Powell River to develop a community allotment garden on municipal land known as JP Dallos Park.
At the February 1 committee of the whole meeting, Jill Ehgoetz, director of service projects for the Rotary club, said the garden is a new project the club hopes to bring to the community.
"We are requesting permission to turn JP Dallos Park into an allotment garden," Ehgoetz said. "It wouldn't be a community garden where people come together to share a garden, but a grid of small plots that we rent annually to local gardeners at a nominal fee, where they can develop the space for their own gardening needs.
"The idea of ​​an allotment garden came to us a few years ago." Ehgoetz added that there are several allotments in the province and Rotary representatives have spoken to organizers about several of them.
Ehgoetz said with the help of city staff, JP Dallos Park was chosen as the potential location.
"It's ideal because it's sunny, centrally located, flat and unforested," Ehgoetz said. "We believe the garden would bring a lot of benefits to the community. More and more people are living in spaces where a large yard is a thing of the past. Housing lots are smaller. Multi-unit units are more affordable but usually come without outdoor space.
Ehgoetz said there were price increases for fresh produce. She said there are also concerns about the quality of food offered for sale, such as whether pesticides are used, how long the produce has been on the road until it hits the dinner table , and whether it is possible to believe that there will always be enough products at the grocery store.
She said COVID-19 has changed a lot in the past two years. She said people have stayed home, reduced their circle of friends, some have quit their jobs and are tired of Netflix, and some are not in good shape due to inactivity.
"An allotment garden can alleviate some of these concerns and improve the quality of life for our citizens," Ehgoetz said. "I have provided you with a detailed proposal and budget for this project. The Rotary Club of Powell River applies to the city for a license of occupancy. With him, we will develop the JP Dallos park into a site of approximately 100 individual plots of 300 square feet.
"We will cover the cost of improving the site with our own funds and those obtained through grants. We are asking city crews to provide the necessary labor and equipment to install fencing and water lines and any other ground preparation that may be required.
Ehgoetz said Rotary will provide final designs and professional layout. She added that the immediate neighborhood will be informed of the development and any concerns will be addressed. Rotary will provide all ongoing management, according to Ehgoetz.
The idea intrigues elected officials
Committee Chair Councilor CaroleAnn Leishman said it was a fantastic idea.
Councilor Cindy Elliott said it was amazing and the offer to manage the facility addresses some of the issues the city has with ongoing maintenance. She asked what needs to be done to get the matter considered by the city.
"Do we need some sort of motion to incorporate this into the planning process?" Elliott asked.
Leishman said the first step would be to have staff report back. She asked Chief Executive Russell Brewer about the request for city crews to carry out work.
Brewer said it's not currently on the staff work plan. He said the prospective implementation of the project later this month and in March would require additional resources from the city. He said it also appears to be dependent on funding from the Powell River Community Forest (PRCF), which likely won't have final grant approval until May.
"There would be a timing issue with what's presented here," Brewer said.
Leishman asked Ehgoetz if there was a plan B for the works portion of the development if city staff couldn't incorporate it into the work plan.
Ehgoetz said that was the case and the budget would be revised to rent the equipment. She said that because it is city land, she assumed that city crews would like to be involved in installing new fencing and water supply lines.
Brewer said the PRCF had previously funded community gardens, like the one at Powell River General Hospital, and there was a request for about $70,000 from the community forest, so he suspected the PRCF would be favorable to more than one application than was presented. in the Rotary plan.
Councilor George Doubt said the community could use an allotment garden and it appears the plan covers most of the costs except for those listed as being provided by the town. He said PRCF might be interested in providing some of it. He said he would like to see the matter studied a little more, to provide a clear picture of the dollar value the city is being asked to approve before the matter goes too far.
"Your plan seems really well thought out," Doubt said. "I think we need details on funding."
Councilor Jim Palm said he's not sure how much land Rotary plans to use, but it's a valuable resource on the recreation front.
"I'm a little worried about losing one of our playgrounds," Palm said.
City Manager of Properties, Development and Communications Scott Randolph said the park, if he is not mistaken, as part of the parks and trails master plan, should be deactivated.
"It wasn't meant to be a playground in the future, except maybe the ballpark," Randolph said.
The committee gave unanimous consent for a staff report.