The Seafarers Yacht Club's first regatta will be held in Annapolis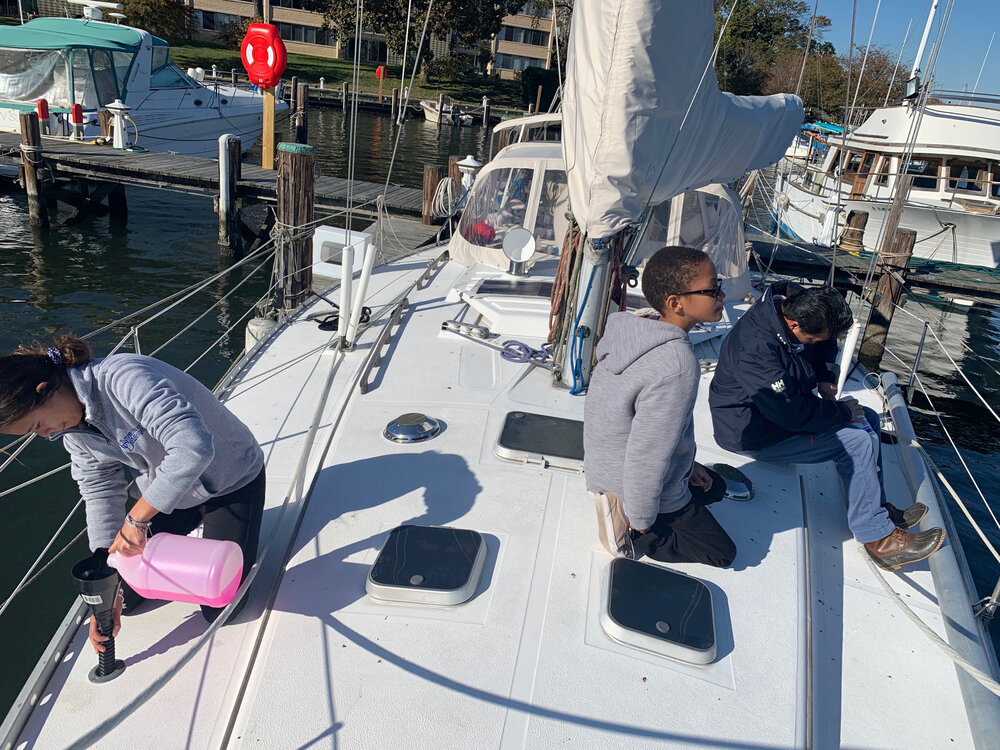 A sailing regatta is nothing new to Annapolis, but this one is the first of its kind for the city, and it brings together a wide range of local sailing organizations. The "first annual regatta" of seafarers
At a time when few marinas and yacht clubs in the Chesapeake Bay welcomed them, "a band of working-class men united" to form the Seafarers Yacht Club (SYC). At first they met at each other's house; later, a rented storefront became their clubhouse. In 1967, the band purchased an abandoned building in Eastport that had once been a school for black children. Since then, the building at 301 Chester Avenue in Annapolis has been the permanent headquarters of the Seafarers Yacht Club.
SYC also created the Seafarers Foundation, a 301(c) corporation that runs a summer program for youth, provides Thanksgiving meals for seniors, and supports local food banks. Under Vice Commodore Derrick Cogburn, the foundation is the chartered organization for Sea Scout Ship 1959, called Engagement of seafarerswhich has been named the 2021 Sea Scout National Flagship.
"In most cases, we are known as a powerboat club," explains Commodore Benjamin McCottry. "But we don't want to put ourselves in that box. We have sailboats and we are all brought together by a shared love of water.
With the city's reputation as the sailing capital of the world, SYC member Dale Clark, who later became regatta chairman, suggested the idea of ​​a regatta to Commodore McCottry. He in turn proposed it to the club's board of directors. "We've never done that before," was the response.
But there was no doubt that they could. And as SYC quickly discovered, help was around the corner.
Eastport is a strong sailing community, as most area sailors would agree.
"All we had to do was spread the word and the support followed. The mentorship of Eastport Yacht Club and its Commodore Mark Jones was invaluable," recall McCottry and Clark. "Because they organize races almost every week, a structure was already in place. We held meetings in both pavilions.
On and off the water, SYC members learned the basics of becoming race officials. "As a powerboater, everything was new to me," McCottry recalls, including the experience he describes as his "test by storm" where he learned that a rainstorm was no reason to call a race. "I was soaked through, but it was all part of the sailing and the learning process."
On September 24, 2022, this joint effort will come together for the first annual Seafarers Regatta, hosted by the Eastport Yacht Club and assisted by the Seafarers Yacht Club. The race starts at midday at the mouth of the River Severn. It is capped at 40 participants; so far, 22 have registered, including vessels from Eastport and Seafarers Yacht Clubs, Annapolis Sailing School, Annapolis Yacht Club and J World, among others. There is no rain date; if the winds are 4 knots or less, there will be no racing. Net proceeds from the event will be donated to the Seafarers Foundation to continue its work supporting underserved and underrepresented communities, particularly in youth and senior activities.
Captain Clark invites "all Annapolis to turn up" at the Seafarers Yacht Club awards ceremony and party to hear Caribbean music from Baltimore's CAISO Steel Drum Band and sample a selection of Caribbean dishes. Beer and wine will be available.
For more information on the first annual SYC Regatta and to purchase tickets to the event, click here:
-Niambi Davis