This Secret California Coastal Lunch Club Only Has 14 Seats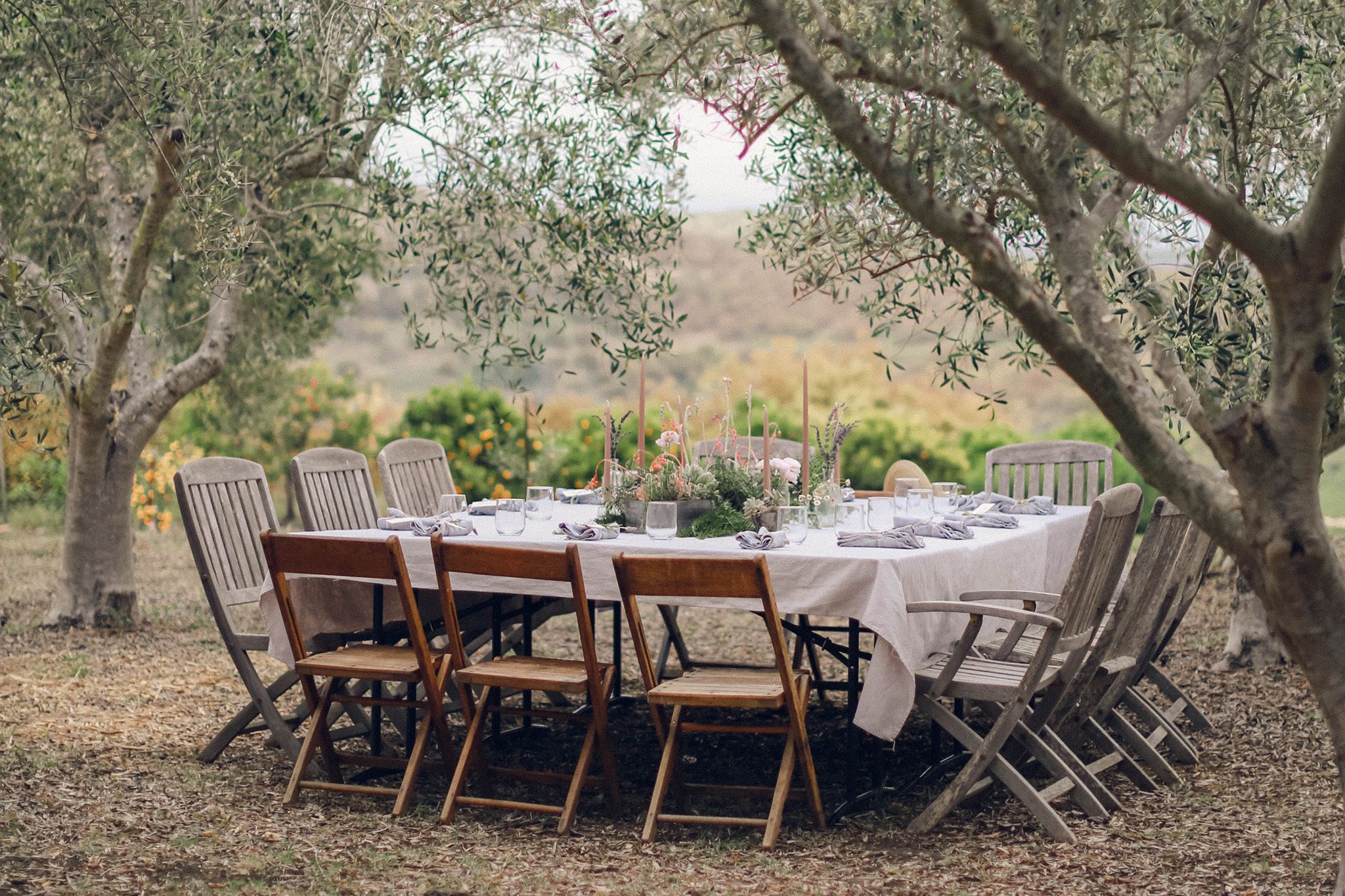 I'm sitting at a table in the middle of an olive grove in Goleta, a town near Santa Barbara on California's central coast, surrounded by 11 strangers. We are wrapped in scarves and blankets to ward off the early spring chill, but the olive trees are already in bloom. Every time the wind blows, a cascade of tiny white flowers rain down on the table.
We are here for lunch, but we are also here to have a very difficult conversation. Today we are going to talk about our deepest fears.