Trillium grants help rowing club buy new skiffs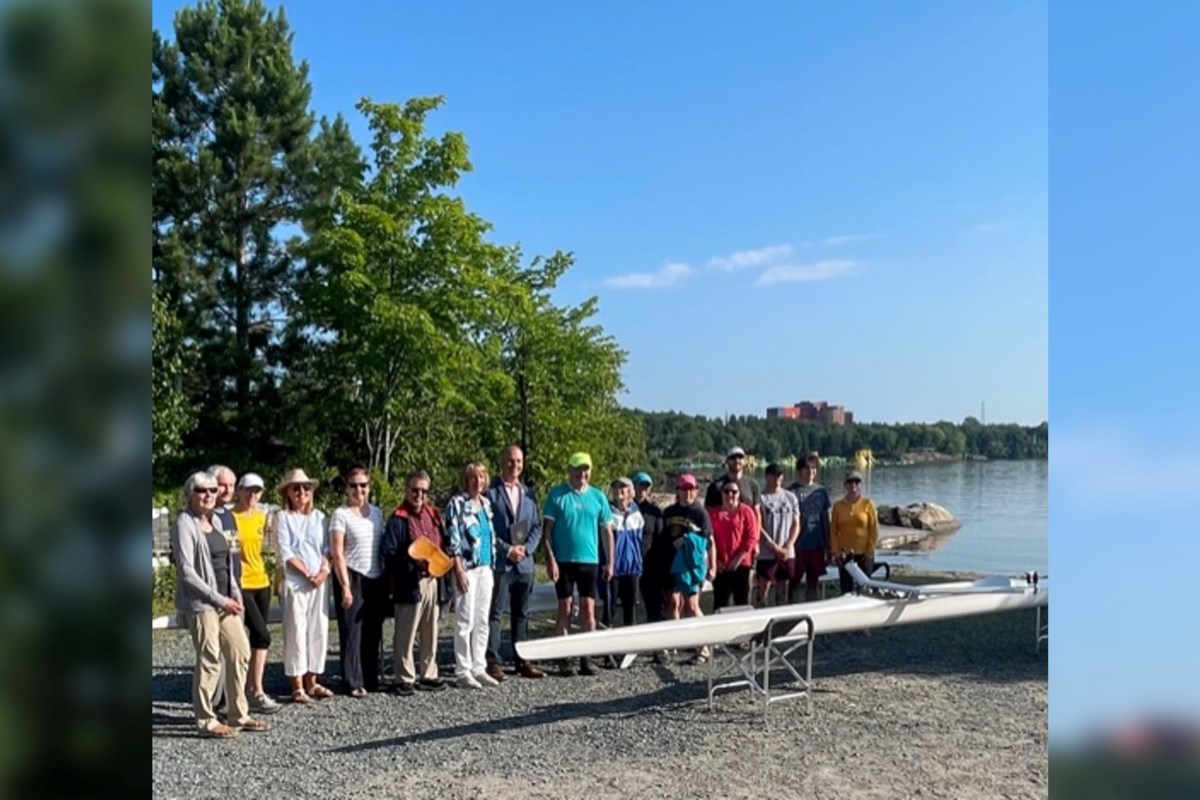 The Sudbury Rowing Club celebrates a $6,000 grant from the Trillium Foundation that enabled them to purchase two used single sculls, providing more opportunities for Sudburyers to row Ramsey Lake.
On July 16, Sudbury MPP Jamie West, Nickel Belt MPP France Gélinas and Ontario Trillium Foundation (OTF) volunteer Kerry Latham met with members of the Sudbury Rowing Club to view this that the $6,000 Resilient Communities Fund grant helped purchase.
The grant enabled the Club to increase the size of its small fleet of skiffs. The extra boats allowed the club to "focus on teaching new rowers in smaller boats".
"Before the pandemic, the club used larger boats that could accommodate eight rowers to attract and teach new rowers," said Susan Bruce, president of the Sudbury Rowing Club. "During the pandemic, this became impossible due to social distancing issues. The consequence for our club has been a sharp drop in the number of new members.
This season Learn to Row programs have been able to use smaller boats, a change that appears to be lasting.
"Going forward, it looks like this adjustment to small boats can last. We are extremely grateful to the Ontario Trillium Foundation for giving us this opportunity," said Bruce.