Tussey's PRIDE Team Creates Winning Incentives | press club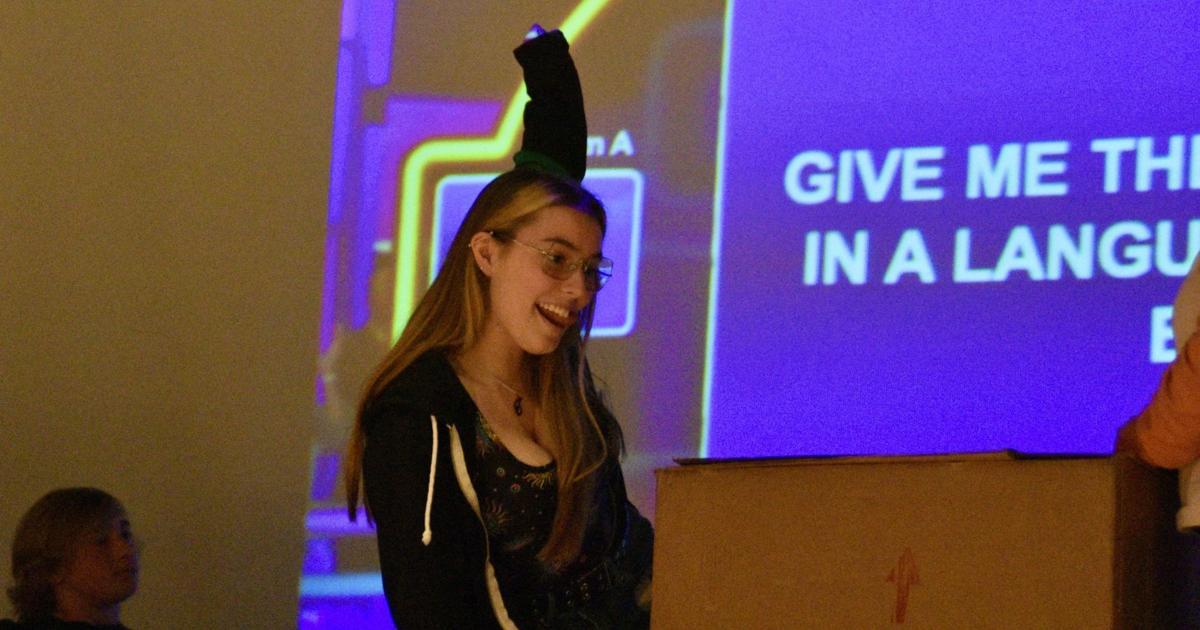 What if you had the chance to win prizes like airpods, speakers or even cash during your working day?
Tussey Mountain School District's PRIDE team hosted an incentive that encourages good student behavior.
The theme of this incentive was game shows. Students performed at Liars' Club, Price Is Right, Family Feud and Let's Make a Deal. If the students won these games, they received a prize of $10.
Freshman Sebastian Lear participated in Family Feud. Candidates had to answer multiple-response questions. Students had to guess what they thought the best interviewees would answer. They had to guess their answers correctly three times. If they are wrong by three points, they have missed the opportunity to respond to the opposing team. If the opposing team had the correct answer, they would get all the points. They went through it four times before the winner was decided. Lear and his teammates received a $10 prize after his team won.
At the end of the Family Feud game show, they played Let's Make a Deal. In this game, students could trade their $10 prize for a prize that might be better or worse than their previous prize. Lear decided he would like to gamble his prize. Lear walked to the front of the auditorium where the incentive was being held and decided he wanted to look behind box number two. The box contained an envelope with $100 attached.
"I had no idea what was in the boxes," Lear said. "I just knew one was better than the other."
Other students also received great prizes, such as air capsules, gift cards and a bottle of water. Some students weren't so lucky and walked away with toilet paper in exchange for their initial prize money.
Senior Amelia Dibert also played in Family Feud, but her team won nothing for that match. Between rounds, Casey Flaherty, a teacher at Tussey, asked trivial questions. Dibert took the opportunity to answer the question: "In which country does the Highland bagpipe originate? Dibert correctly answered "Scotland".
"It was just a matter of shouting it as loud as possible," she said.
Sophomore Tyler Lambing participated in a game called Liars Club. This is a game in which five teachers competed against five students, and the students had to choose which of the five teachers was telling the truth about a strange object. A tea strainer was handed out and one teacher described it in a lie as a powdered sugar shaker while another described it as a potpourri holder. If the students guessed the name of a tea strainer correctly, the student would get a point. Lambing was not one of the people who won that game. Overall, Lambing said: "[The games] were fun to watch. I liked to make bets [with friends on who would win]."
Ultimately, the incentive was a way to reward students for a job well done and create rivalry between classes as they strive to beat other grade levels in the lifelong class wars. 'year. The winning class with the most points at the end of the year will win a catered picnic.