Yeshiva University suspends club activities after Supreme Court says it must recognize LGBT group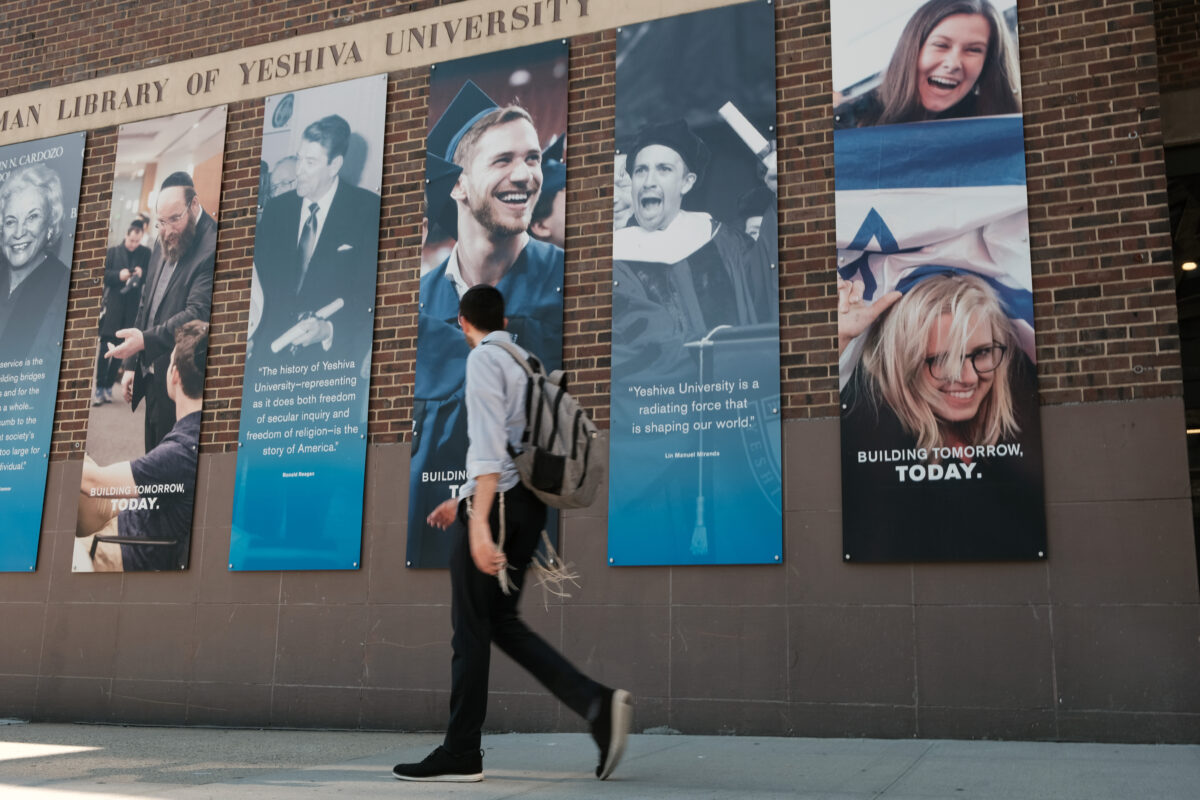 Yeshiva University announced it would suspend all University Club activities in its latest attempt to resist a Sept. 14 Supreme Court ruling that lifted an order allowing the university to refuse to accept an LGBT group in because of the school's religious beliefs.
The temporary freeze came ahead of the major Jewish holidays which begin on the evening of September 25, the school's independent student newspaper The Commentator reported on September 16, citing an email from the university to students. Founded in 1897, the Orthodox Jewish University of New York describes itself in court documents as "the world's first Torah-based institution of higher learning."
"Considering the coming Chagim [holiday]reads the letter, which was sent via an unassigned university student activities email account. "The university will suspend all undergraduate club activities while it takes immediate steps to follow the roadmap provided by the United States Supreme Court to protect [Yeshiva University's] Religious freedom."
The move came after the Supreme Court's Sept. 14 5-4 decision refusing to grant the Jewish university a stay of an order recognizing the on-campus LGBT student organization known as YU. Pride Alliance. This stems from a June court ruling that ordered Yeshiva to fully recognize the group, which the religious institution reprimanded, arguing it would go against its teachings.
According to the newspaper, the letter does not specify who made this decision or how long the suspension of activities will be in effect. The holiday begins with the Jewish New Year on September 25 and runs through Simchat Torah on October 18.
The Epoch Times has contacted Yeshiva University for comment.
University president Rabbi Ari Berman issued a statement a day earlier, expressing his hope to work with the LGBT community while seeking "that same right of self-determination" to follow his religious mission without being there. strength.
"Every faith-based university in the country has the right to work with its students, including its LGBTQ students, to create the clubs, venues and spaces that align with its religious tradition," Berman said.
"At the same time, as our commitment and love for our LGBTQ students is unwavering, we continue to extend our invitation to work together to create a more inclusive campus life consistent with our Torah values," the president added. .
The club's latest ban was condemned by student leaders, including Yeshiva Student Union President Baruch Lerman, who promised that student activity fees, as part of their tuition, would be reimbursed for the duration of the suspension of student activities, the commentator reported. .